4 Inspiring Flower Waterjet Marble Mosaics We Love
Flower elements are the great way to add elegance and enhance the value in interior space. If you're searching for some attractive tiles for your next projects, take a closer look at the following eye-catching tiles that make a statement.
Camellia Waterjet Mosaic
Crystal Glass & Statuary White & Ming Green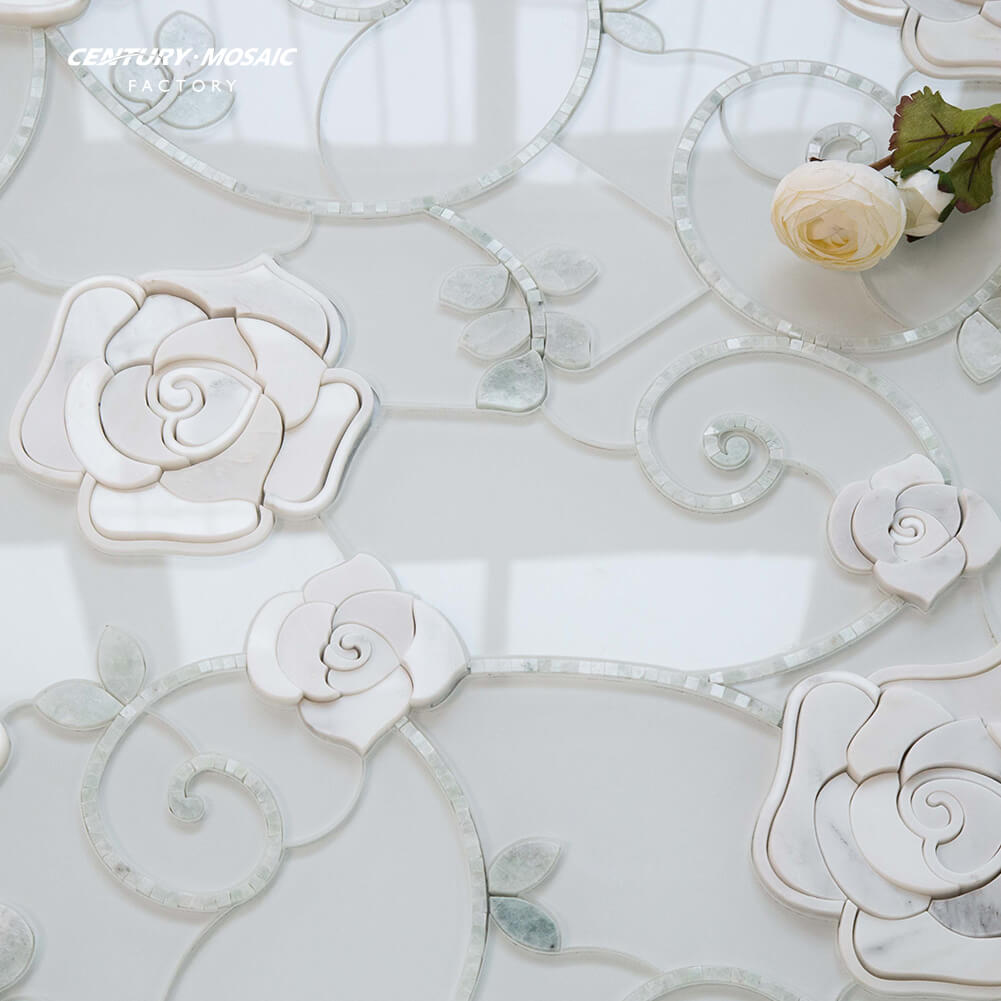 Featuring intricate floral pattern with 3D stunning effect brings a charming vintage feel to any space. The lifelike pink marble Petals and green marble branches and leaves come together to create elegant chic and aesthetic look, exactly coinciding with the modern style, suitable for various interior applications.
Spring Blossom Waterjet Mosaic
Bianco Diamante Onyx & Latin Gray & Rainbow Glass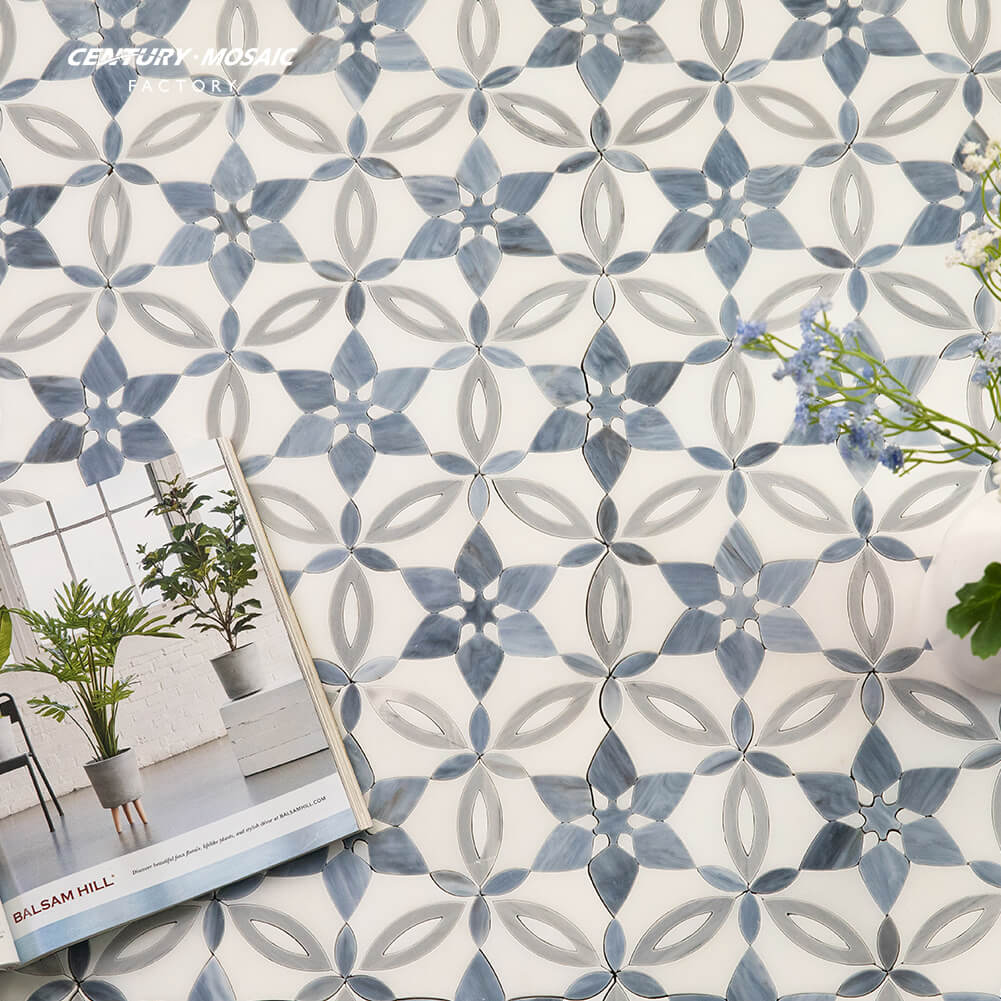 Flower lines are delicately shown as if it's a wallpaper. Though the overall pattern looks a bit busy, it doesn't feel complicated in large area paving but flowing with all aesthetics. Besides, specially selected the combination of marble and rainbow glass. Our designer used a pop of grey and white of Latin Blue and Bianco Diamante Onyx for a clear color contrast while ocean blue hue as the adornment, finally creating such a glamorous design.
Flora Waterjet Mosaic
Statuary White & Mugwort Blue & Milano Gray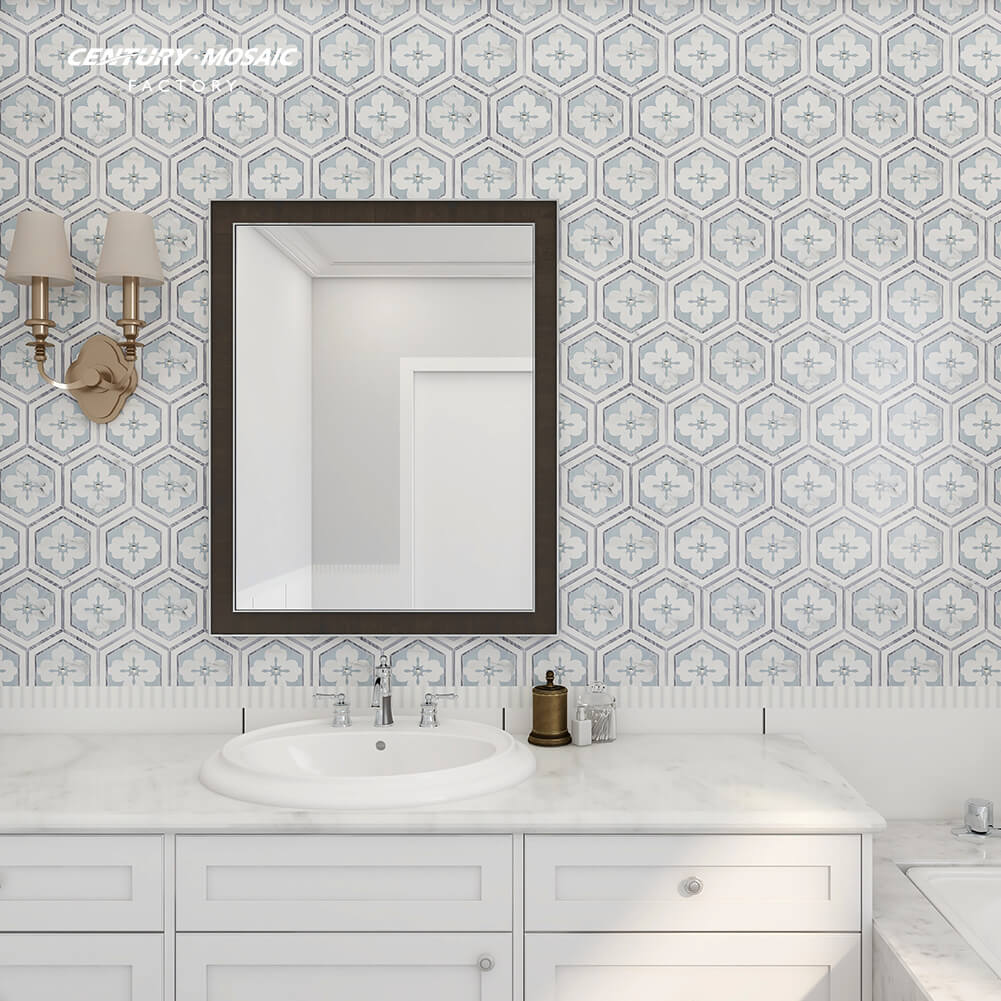 Combine timeless hexagon shape with delicate flower embellished in the center, with its vivid colors and details, you'll bring a stunning look that elevates any part of space.
Sakura Waterjet Mosaic
Bianco Diamante White &Cesar Blue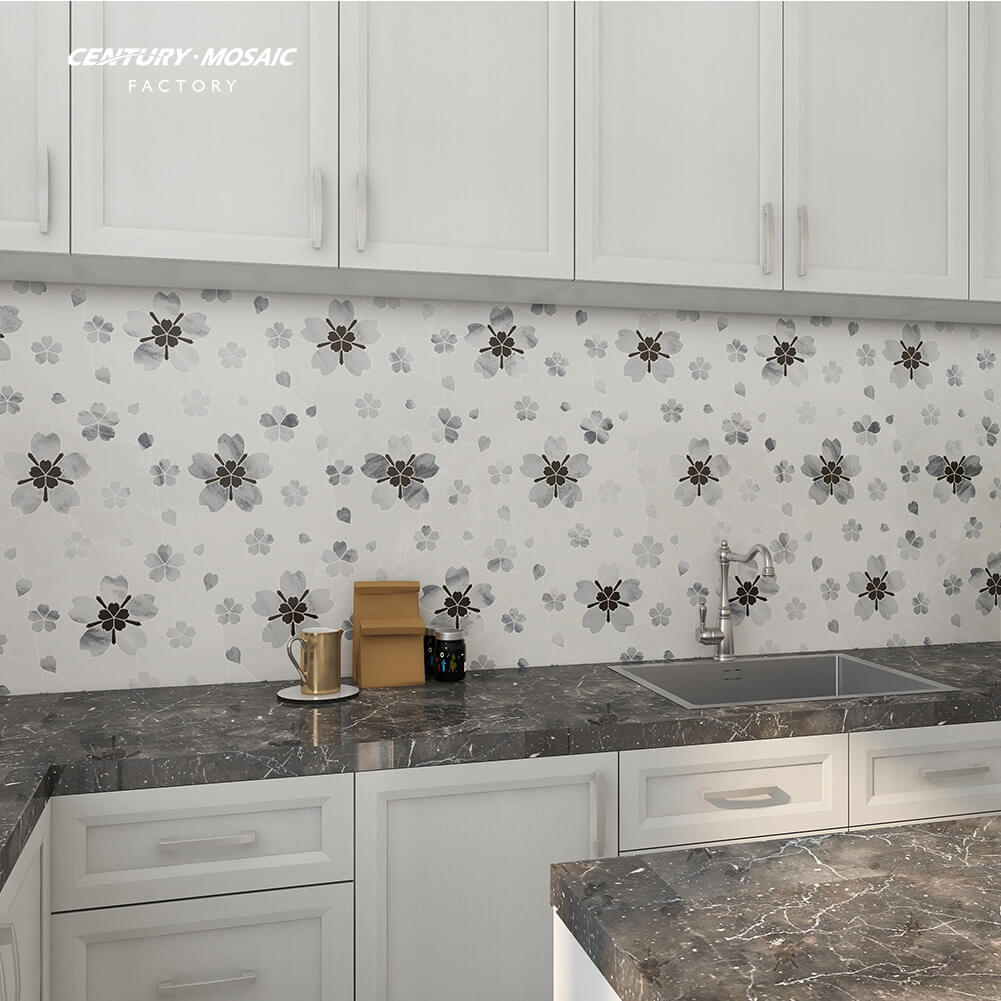 One mosaic lets you embrace the nature closely. Sakura is romantic and desirable, in addition to the combination of diverse natural marbles, adding more texture and making the space feel high-end. Gorgeous pattern is suitable for any interior space, such as kitchen backsplash, bathroom wall and other places you want.
Want to decorate space beautifully? Contact us to being your project today!