5 Kitchen Design Inspiration
A good tile might help elevate the kitchen aesthetically and functionally. The following tiles can be used in various ways to make a kitchen feel stylish and timeless.
Natural marble is born with a lot of beauty. Mix of Nero Marquina and Paper Onyx throughout the interweaving with diamond, creating a timeless and elegant look again while make ones feel relaxed.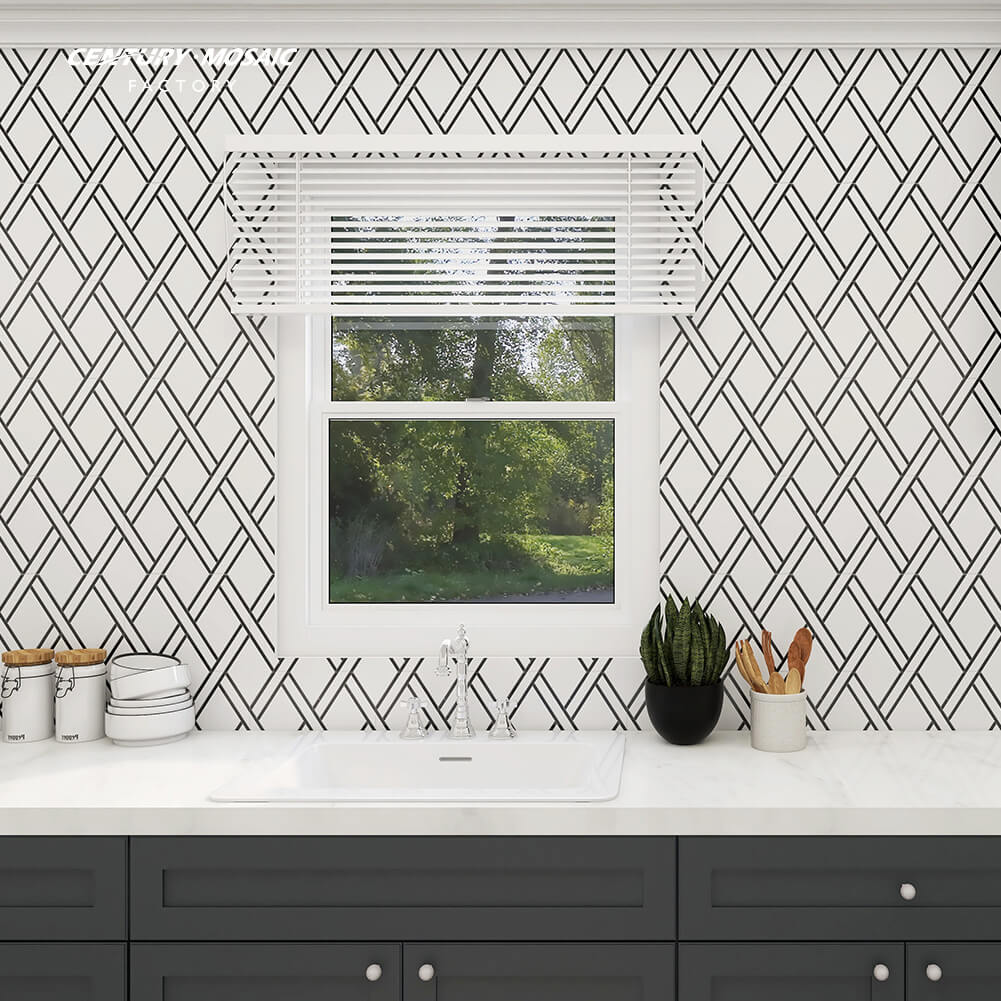 Marble and brass tile is always on trend in kitchen design. Brass inlaid on a black marble base, the overall look gives an aroma of elegance while create a stunner in visuals.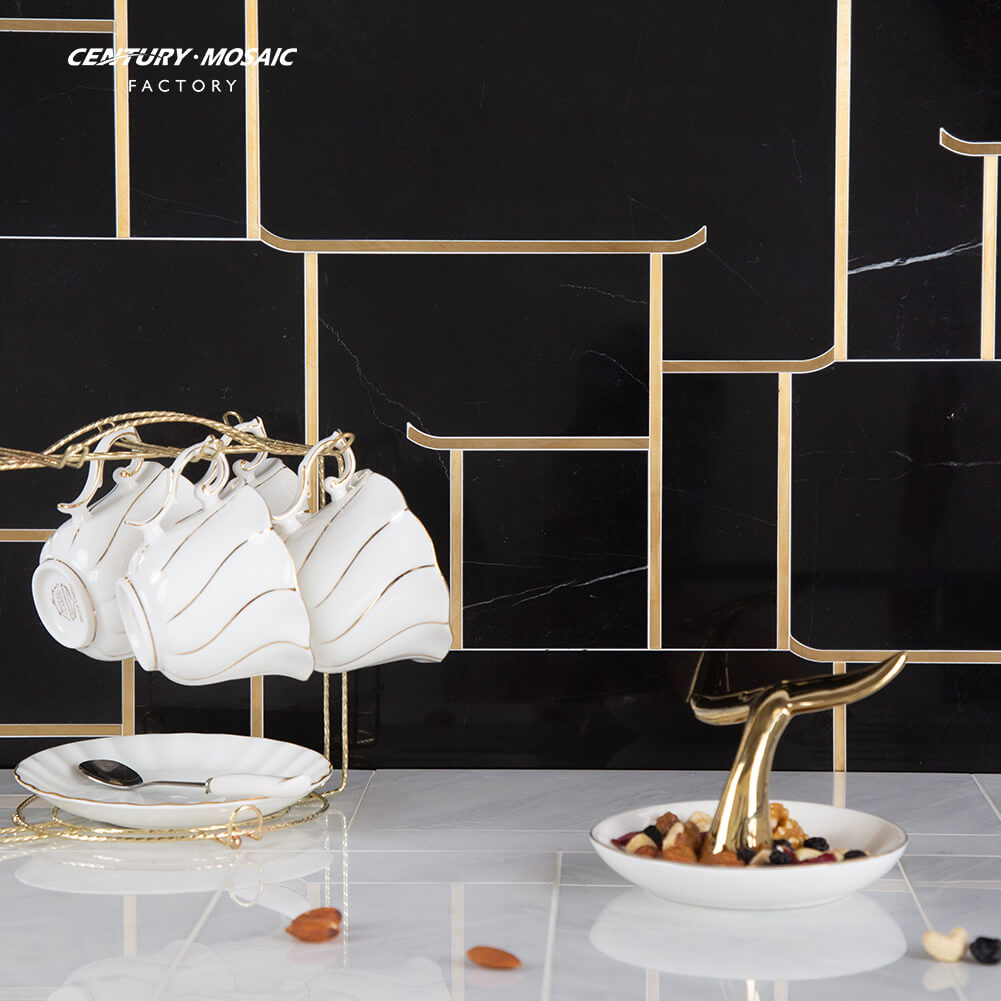 Floor must be an important part for an eye-catching kitchen design. Gray and white marble tile never goes wrong. Besides, honed finish design stops people from slipping, really achieve a balance between aesthetics and functionality.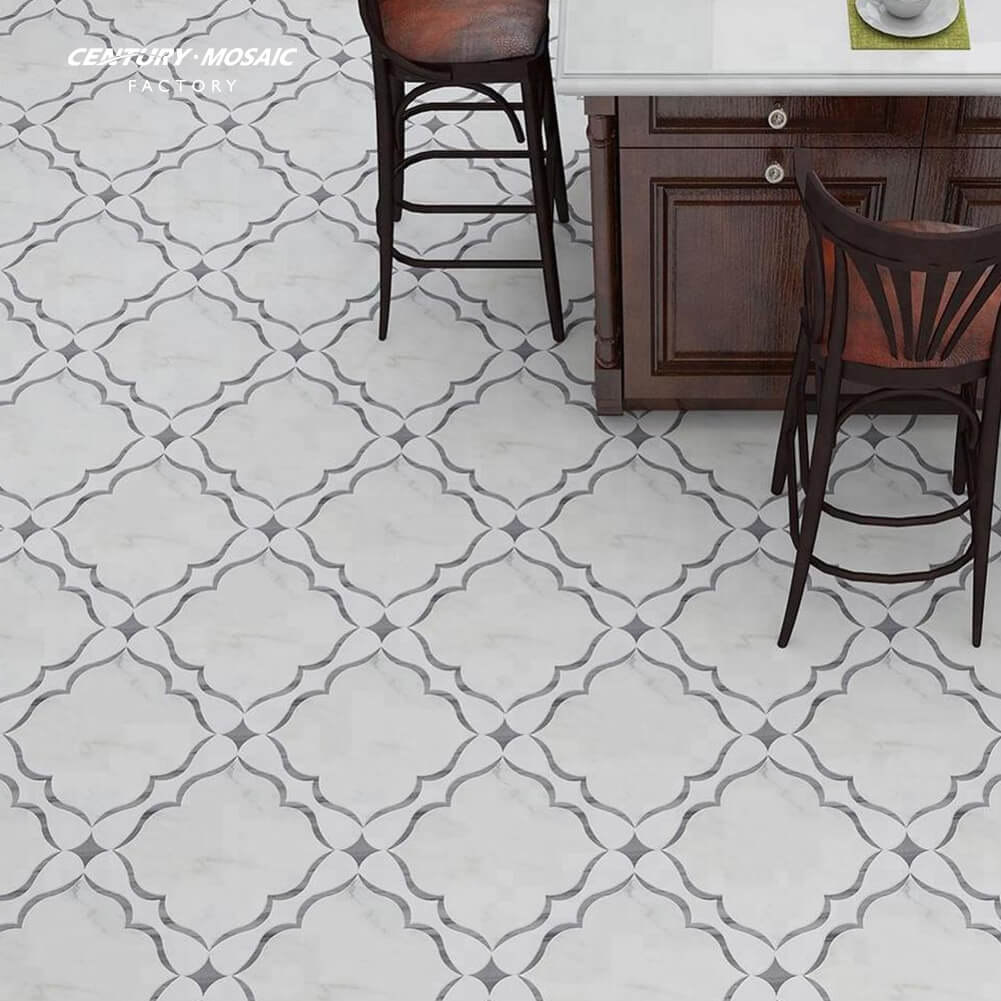 Backsplash tile absolutely makes a strong statement in the kitchen. Black and white color palette with small garlands create stunners in visual effect. Perfect blending of natural marble and pearl shell makes this kitchen look shining and stylish, working well with white cabinet around.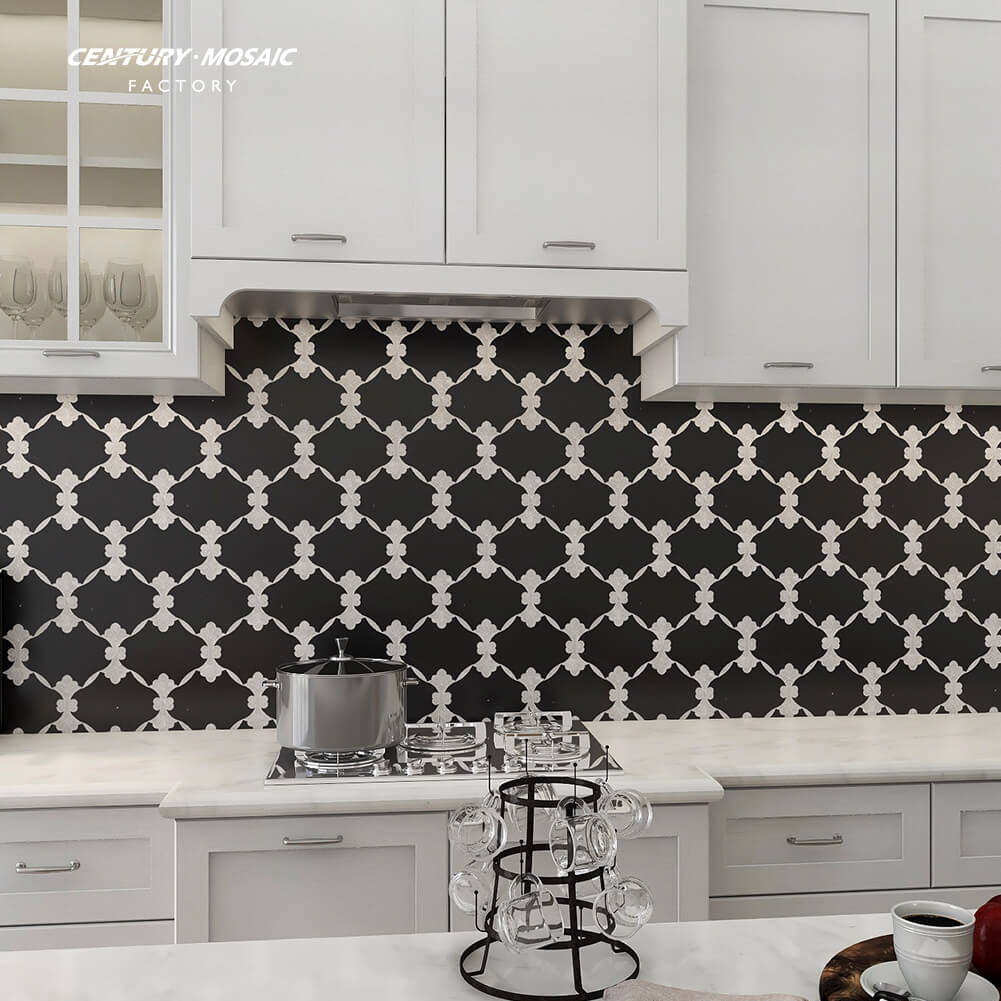 Herringbone is a popular shape as a mosaic tile to decorate space elegantly. Keep original herringbone while added small granules, it not only enhance the value, but also protect the wall from damaging.
Right tile can create a stunning effect in interior space. Century Mosaic supplies a range of floor and wall tiles perfect for kitchen design.