6 Great Tile Ideas for Bathroom Decor
Bathroom, one of key parts of any home, is a great place for people to unwind. Whether remodeling or decoration, it's worth earnestly considering how to make it look timeless and elegant. To begin with, wall or floor tile are the first step to think of. Here are some tile ideas for bathroom.
Add gorgeous appeal with pleasing color palette. The overall tone is based on the comfortable blending of white, brown and gold, making a statement with a cozy feel in this room.
Create luxury sense with an elegant floor tile. The whole space vibe shows a high-end sense with gorgeous aesthetics. Large-area tile for floor both expands and elevates the space while maintain great visual interest.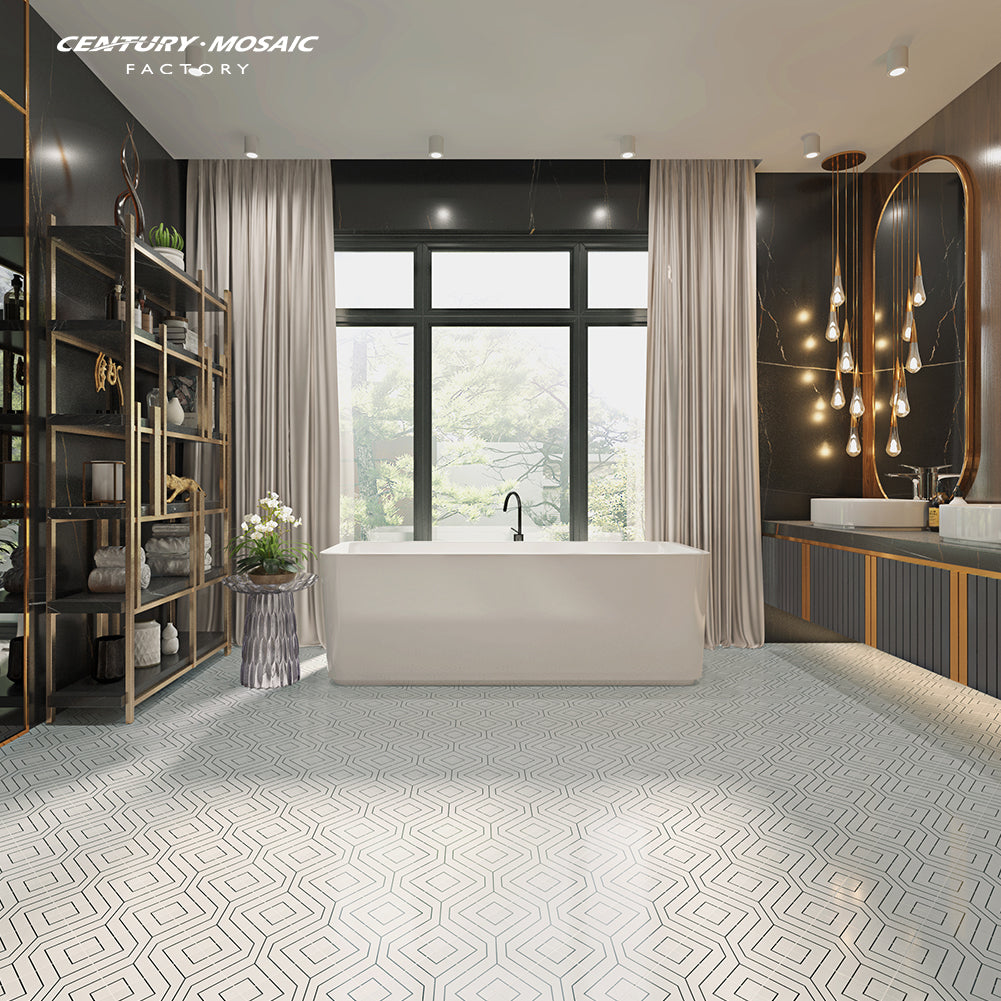 Make a strong statement with flower pattern tile. Flower pattern is on trend, always bringing a lot of surprises. Natural marble vanity top and waterjet marble mosaic enhance great value in the room. Classic gray and white tile make a contrast with the mirror frame, adding an elegant feel with designing sense.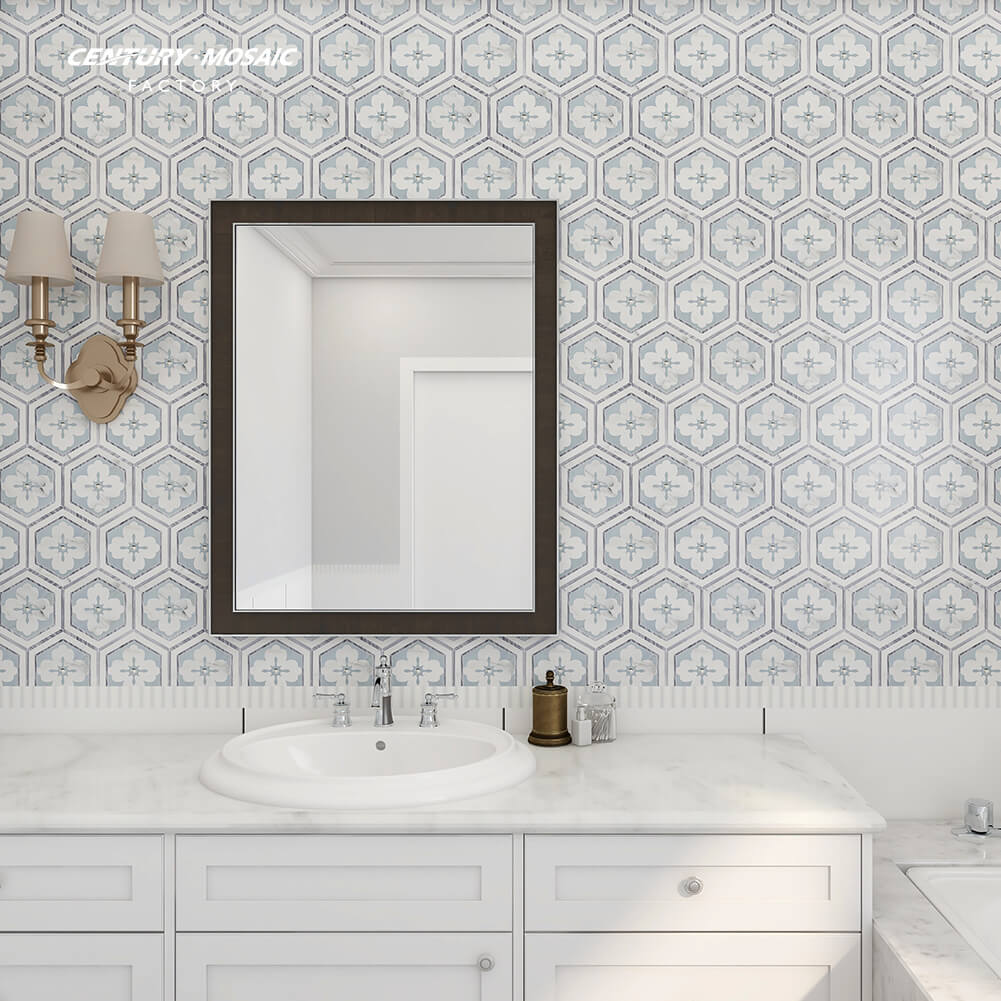 Black and white color decoration are timeless. As a versatile tone combination, it never goes out of style. White marble bathtub, graceful wall tile and mesmerizing floor tile make people not fall in love. Elegant with high-end, classic with highlighted points, it's an attractive option.
Add an attractive flow with geometry pattern. Marble wall tile increases the overall interest of this space, a chic vintage feel arose spontaneously.