7 Backsplash Tile Ideas You'll Love
Kitchen is the soul of home, the center of family gathering or a great place where you want to unwind and relax. However, backsplash is absolutely a key decorative area, keep reading until you explore some backplash tile ideas that make a big difference in function and aesthetic.
Boboli mosaic makes use of classic design elements and natural marbles, presenting a clean and comforting kitchen style.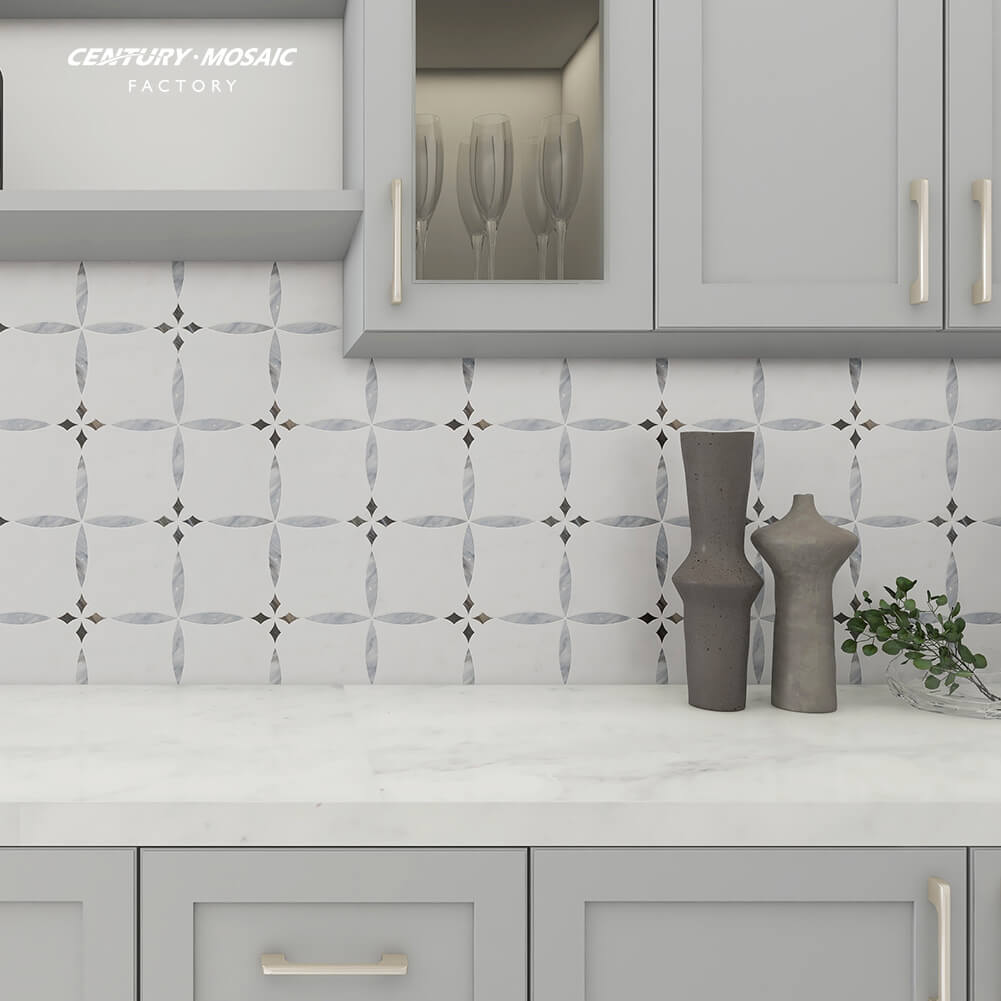 Very often, such a wonderful mixture look of wood-like color and white is also welcoming. Especially, delicate pattern adds a floral touch, with two elements pairing, an elegant look will be attained.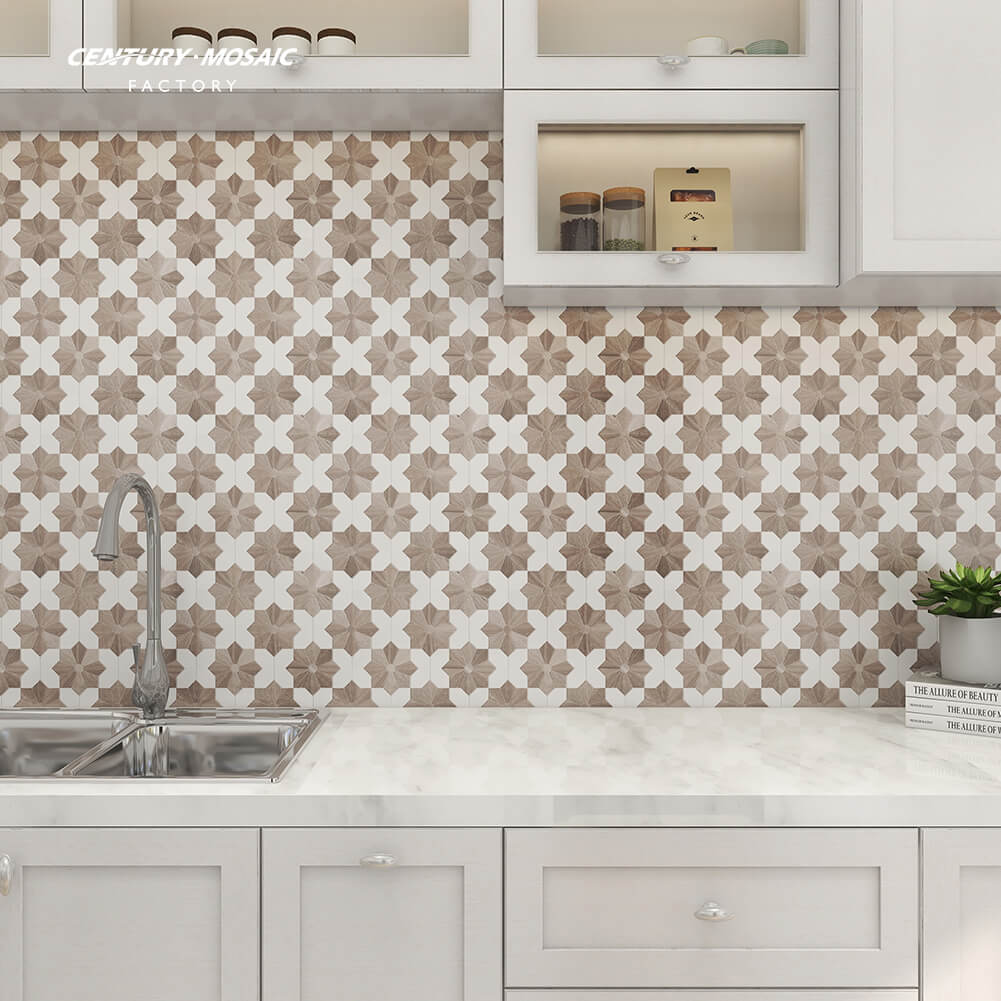 Feel bland at the combination of stainless and white decor, the adornment of shining brass elements should be a perfect addition, highlighting the luxury and increase visual interest.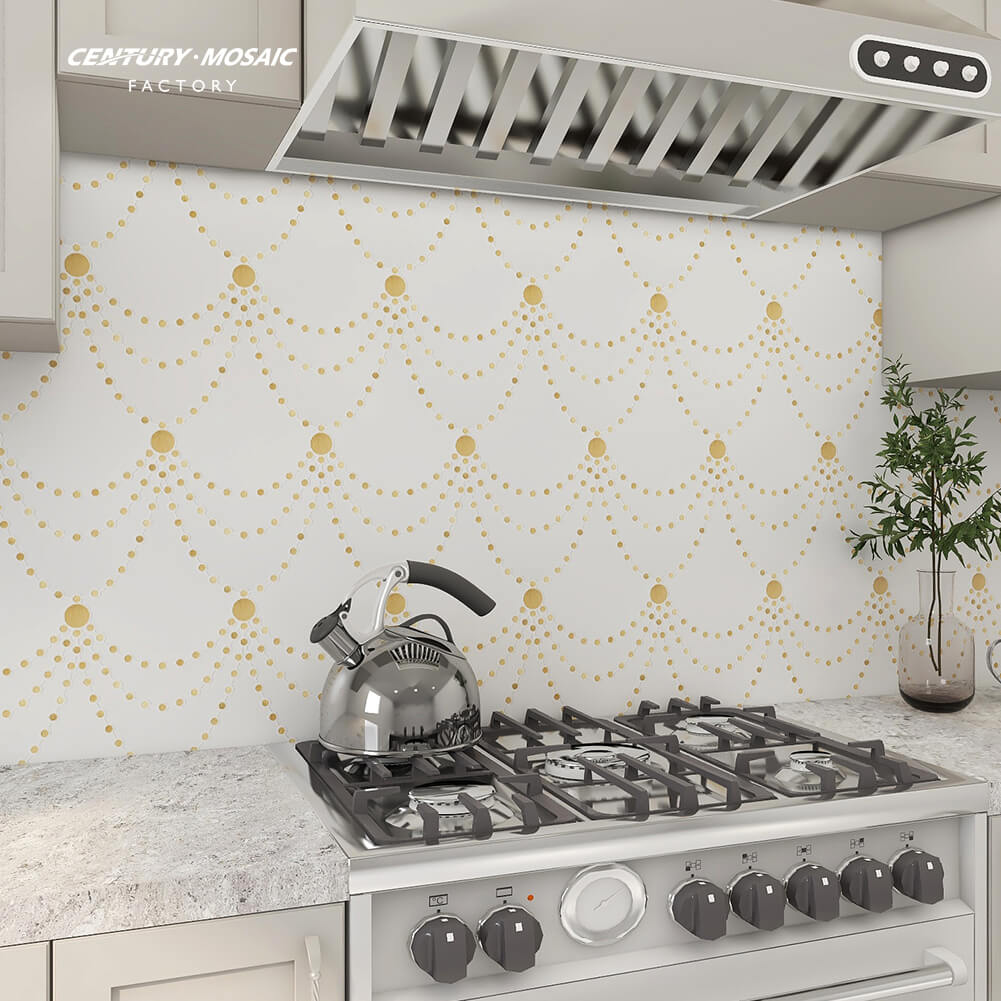 What materials and patterns as the backsplash tile never go out of style, natural marble and timeless hexagon is the answer. It brings much classic appeal to the kitchen.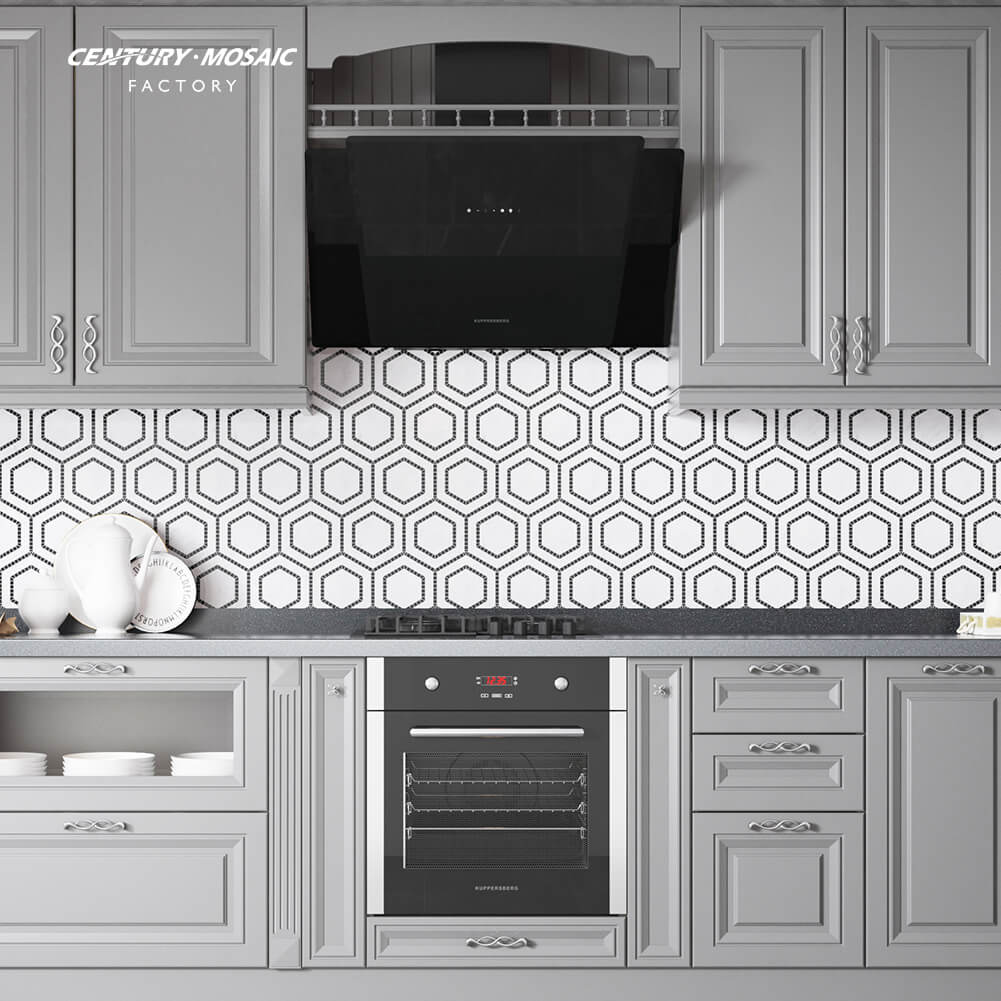 White cabinet works with stainless faucet, elegant and clean, if choosing a beautiful backsplash tile as the picture shown, it exhibits a mesmerizing look with a healthy feel.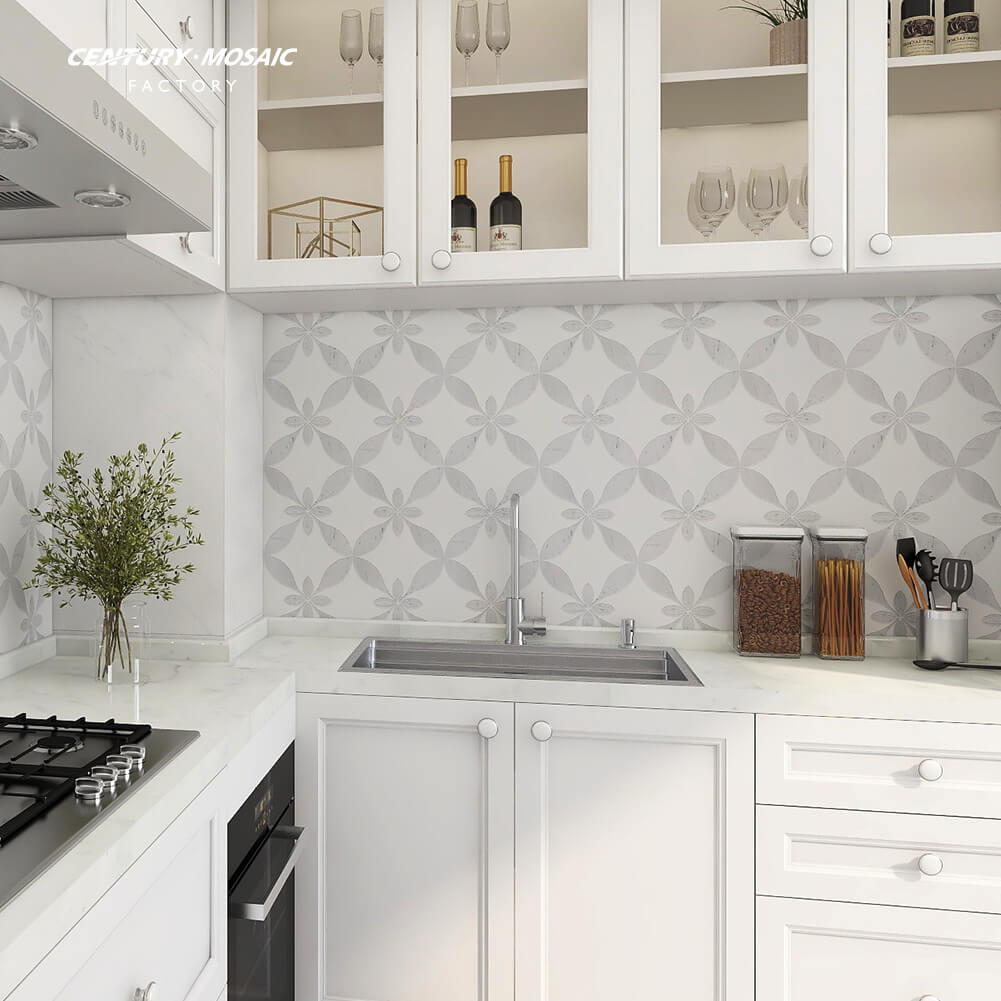 Gray color palette is always on trend, a desirable tone in interior space. Backsplash complements with cabinet below, emphasizing a balance and welcome feel. Classic geometric shapes emphasize a homey and cozy atmosphere.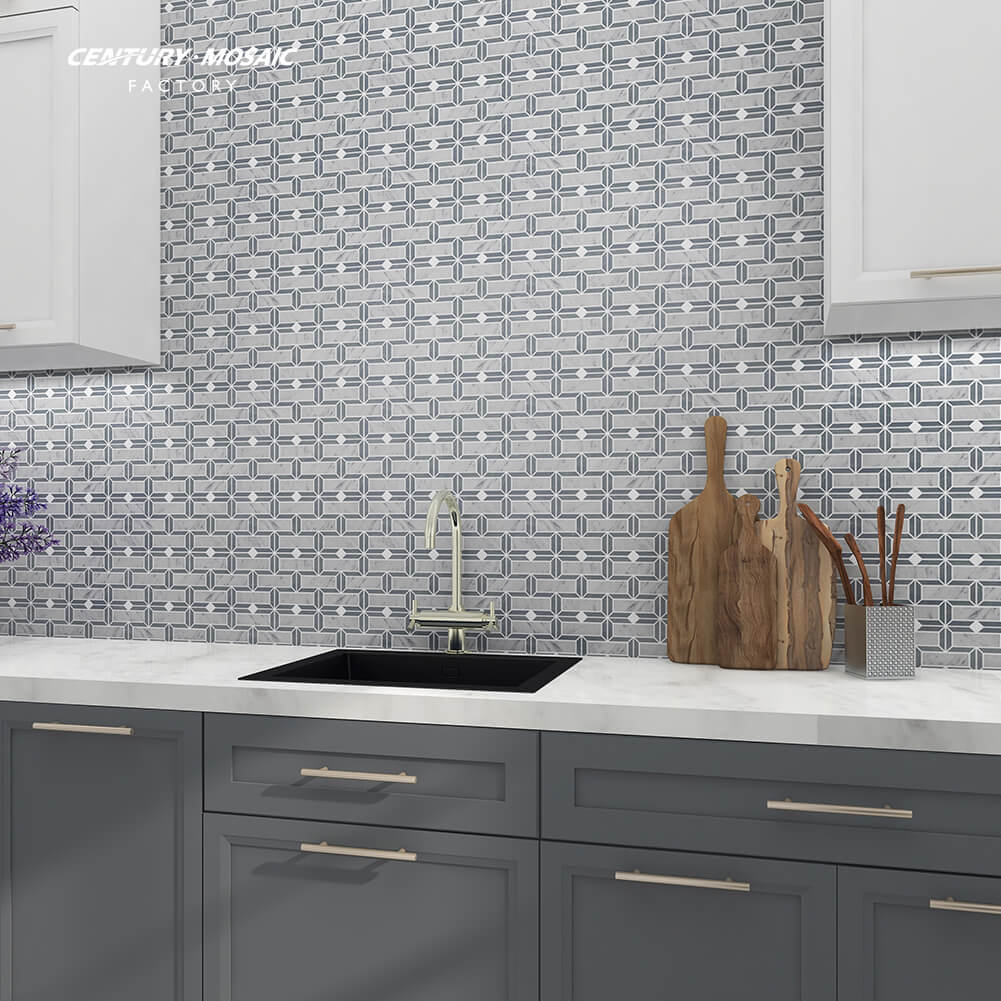 Using exquisite pattern adds great aesthetics and romance. Gray and white tile never goes wrong as the backsplash tile.