Create a Natural Look with Pebble Mosaic
When it comes to how to add a truly natural element to the space, using pebble mosaic is one of creative ways to take on an aesthetic look indoor and outdoor. To make a wise choice!
Pink is a lovely and pleasant color that every woman could love. Pink pebble mosaic keeps the natural beauty of stone and arranges orderly, showing its gorgeous elegance from different views whether applied to wall or floor.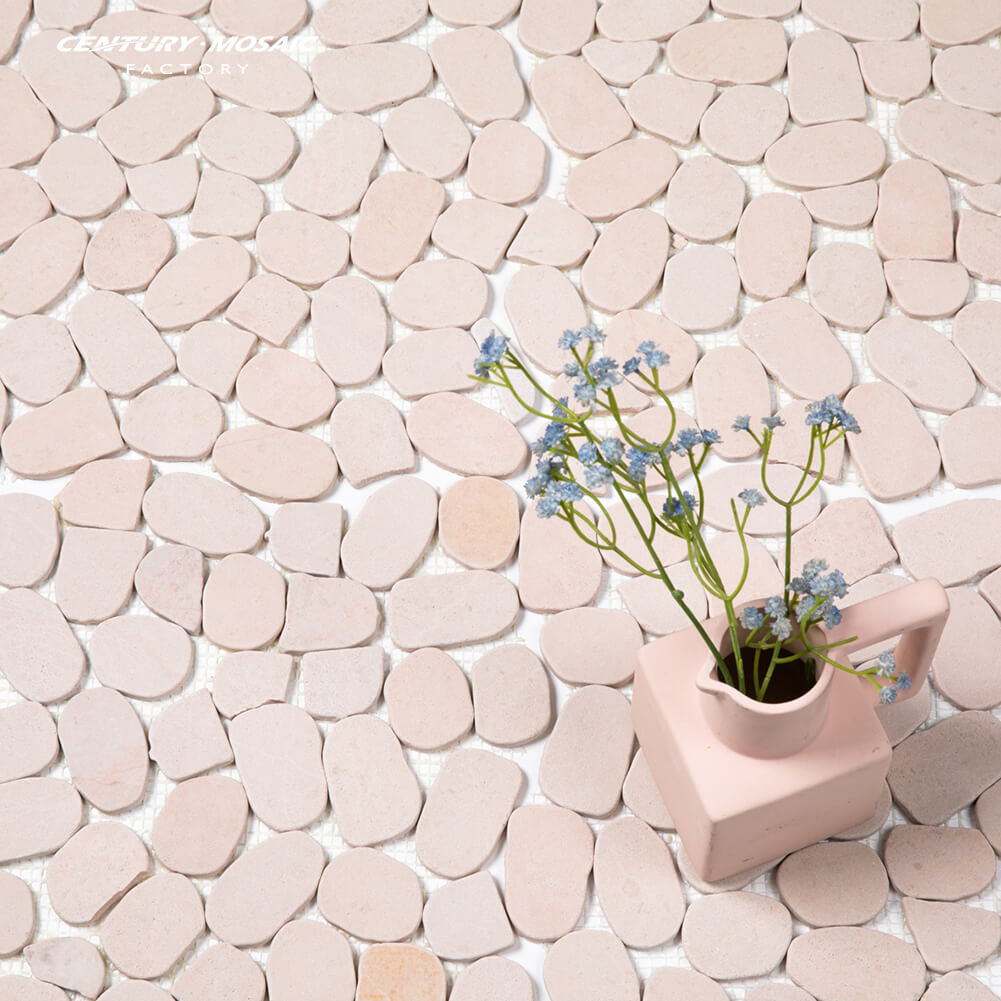 Why do many people love the color blue? Because it reminds us the beautiful summer season, country skies and vast ocean, which always give us positive feelings. This perfect blending of blue and white pebble mix is like sky and cloud, which is vivid and refreshing to enhance the interior space.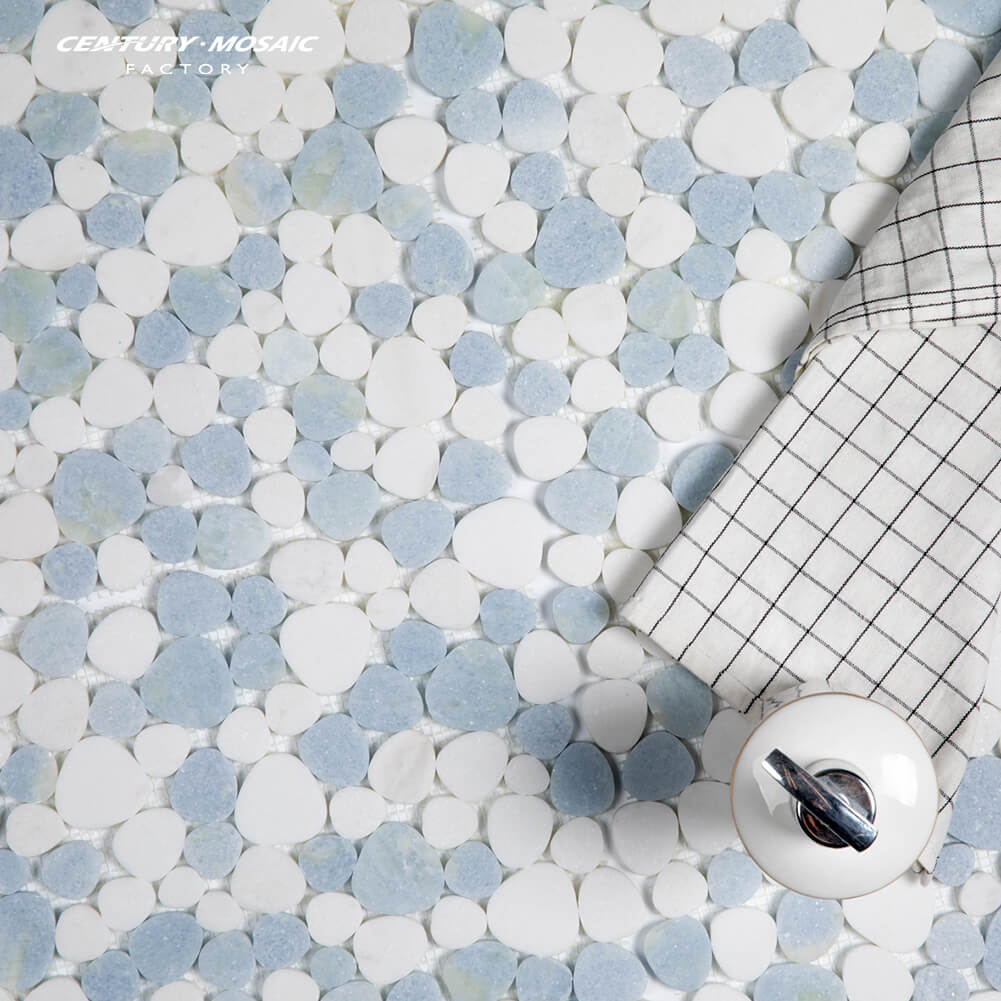 Soft color pebble mosaic offer great possibility in interior space, it's a desirable option for shower wall, floor and background wall.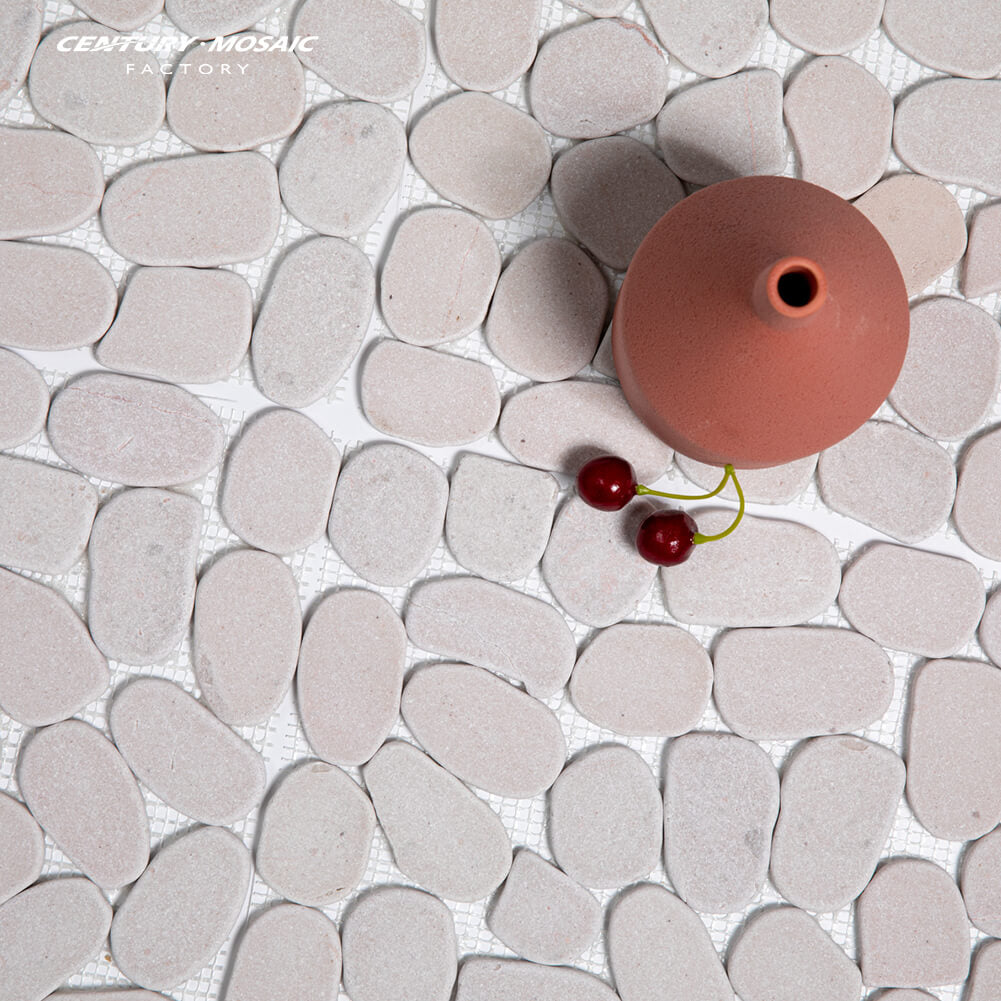 Apart from soft color cobble stone, dark pebble mosaic is also trendy in stone design world. Its versatility allows them widely used indoor and outdoor such as fireplace around, floor, garden area, etc.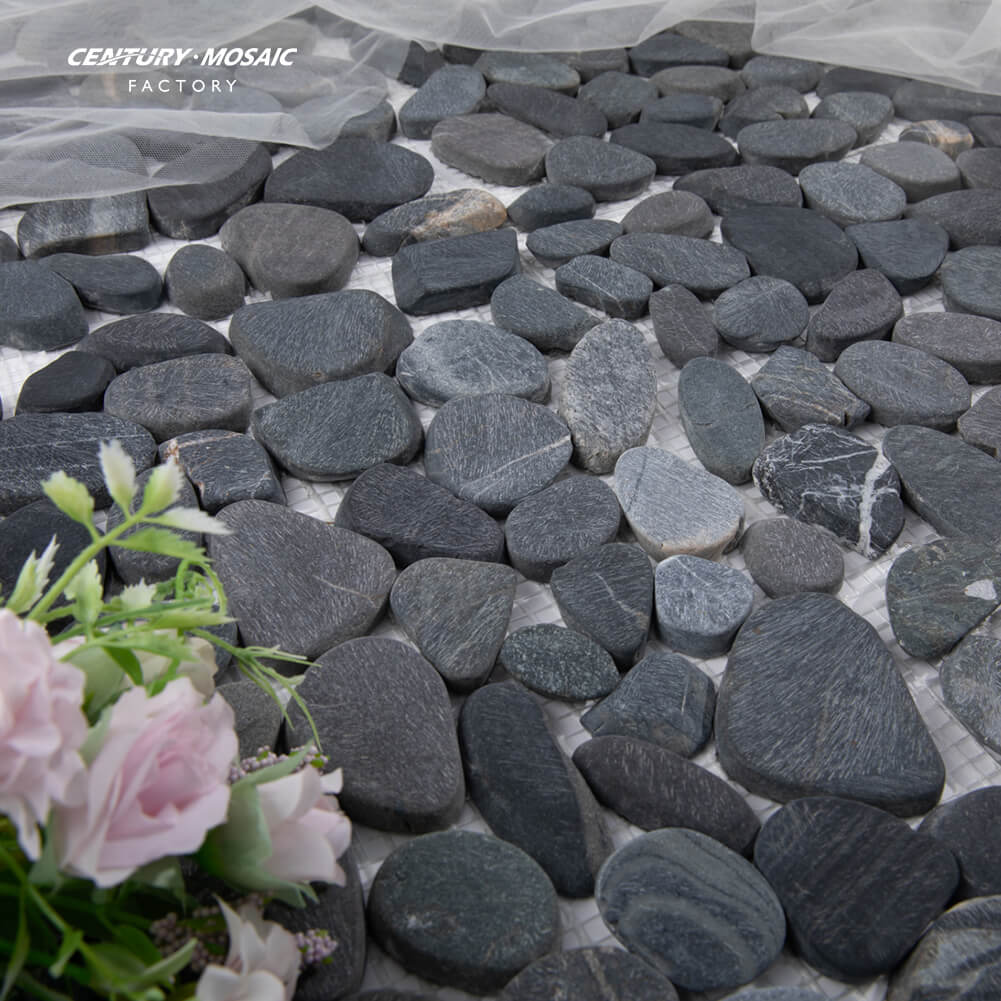 A lot of people love the casual feeling, making small pebble pieces in different colors and sizes arrange randomly, which is closer to the nature and add an appealing touch to create memorable spaces, evoking a sense of tranquility in the places.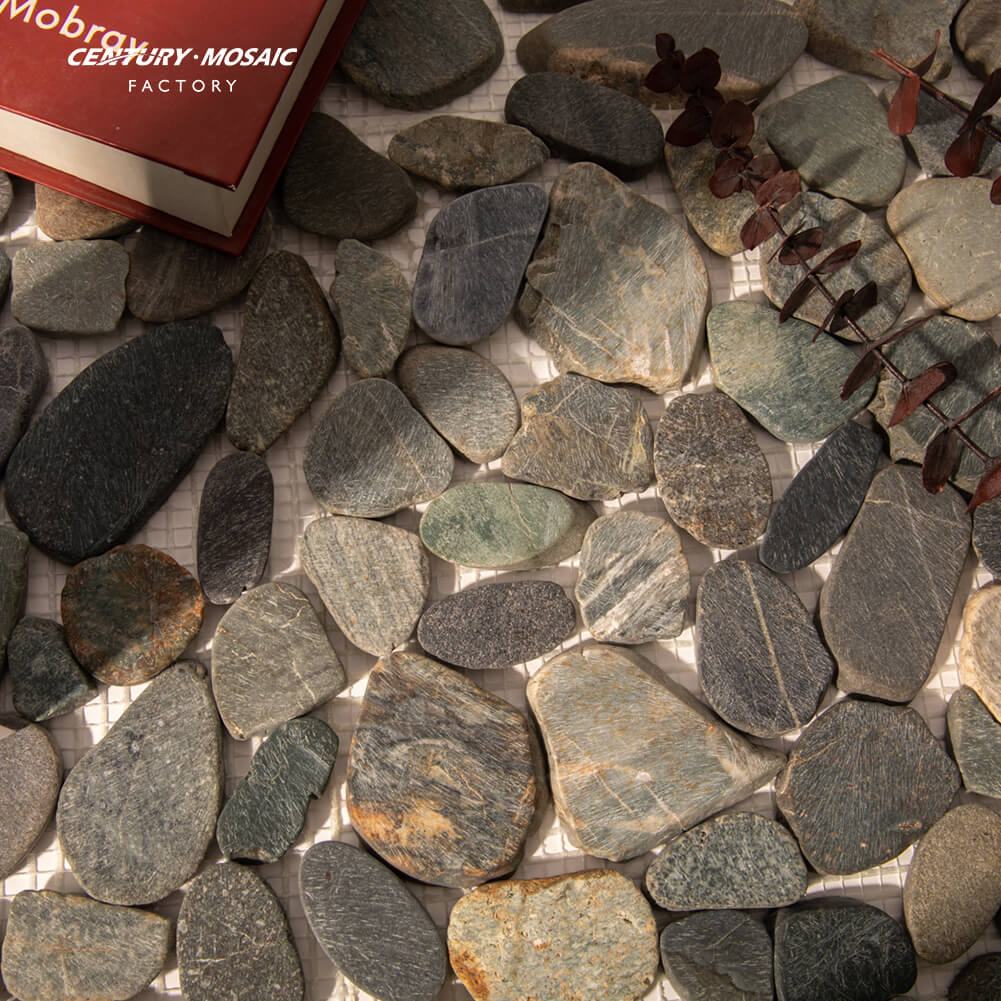 If you want a more ingenious look, pebble mosaic made of three cobble pieces captures the eyes and make your space look natural and fashionable.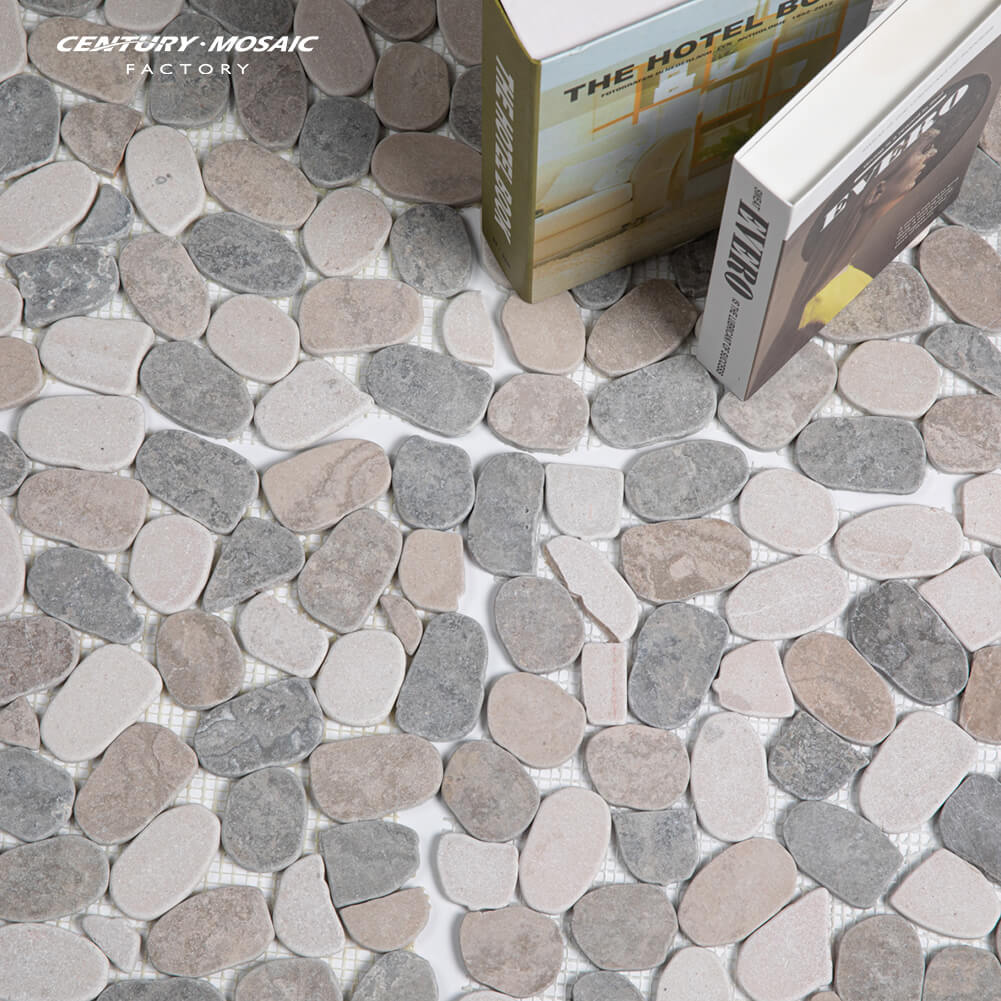 Feel free to contact us if you're interested in these pebble mosaics, we will be always at your service!