Hexagon Pattern Tiles Are On Trend
Hexagon shape tile never goes wrong in any interior space. The following hexagon mosaics, hope you get inspired!
Traditional hexagon shape combines with small granules adornment, giving a clear visual effect in a classic contrast of black and white color. Totally bring a timeless modern look to any space.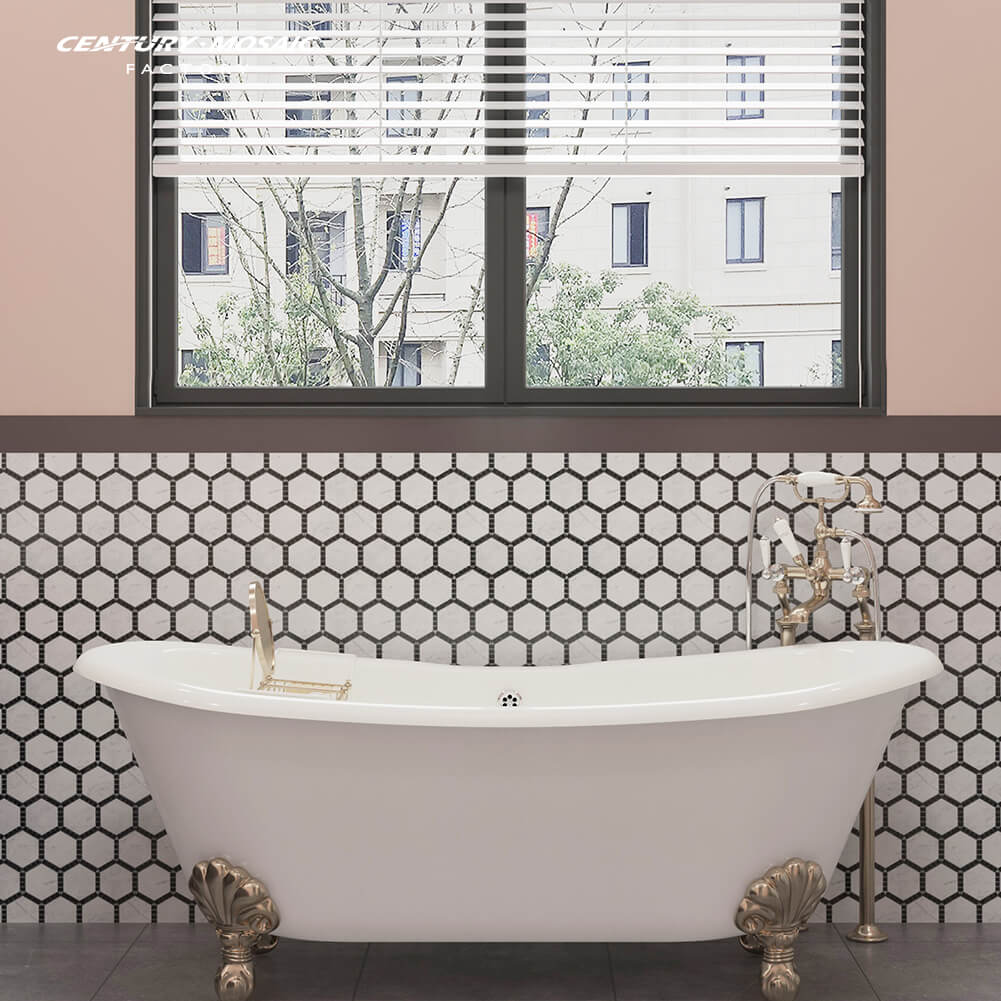 Besides, long hexagon is also a perfect addition whether on wall or floor application. Our designer adds wheat elements to create a delicate appearance instead of original edges.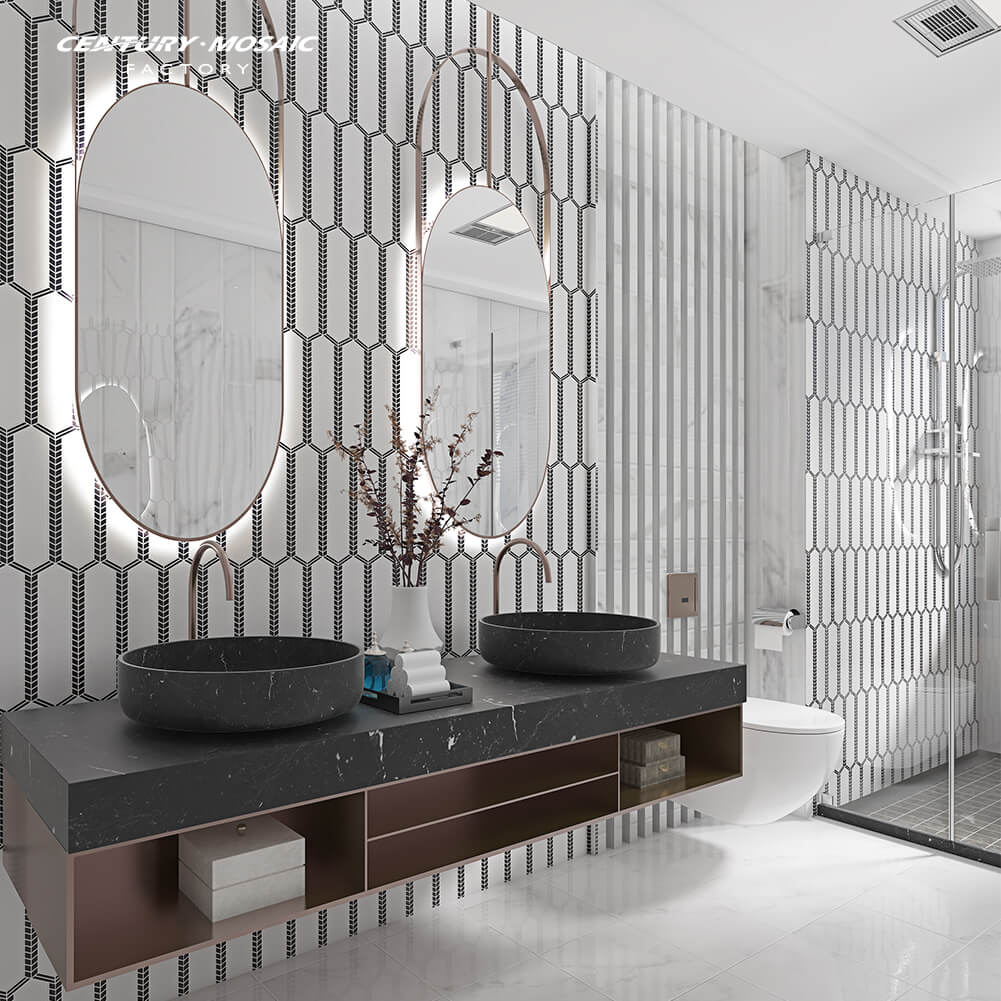 Classic long hexagon tile is also an elegant choice for floor application. This design makes use of unique outer lines to enrich its design sense, at the same time, white marble with different shades and veins is versatile to work well with other colors, like the beige that adds a warm touch effortlessly.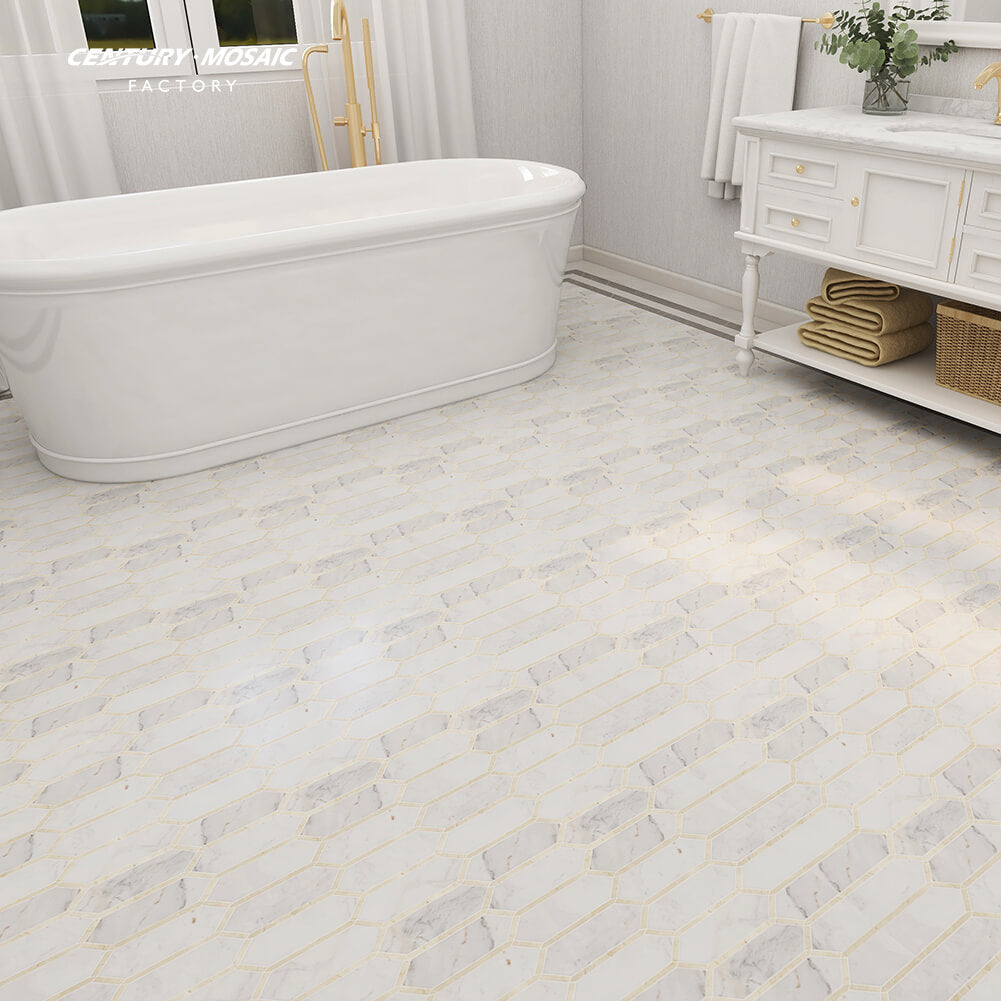 Blue and white are the key tone to add great interest in visuals. Put refreshing color and timeless hexagon pattern together, you'll get a desirable tile look.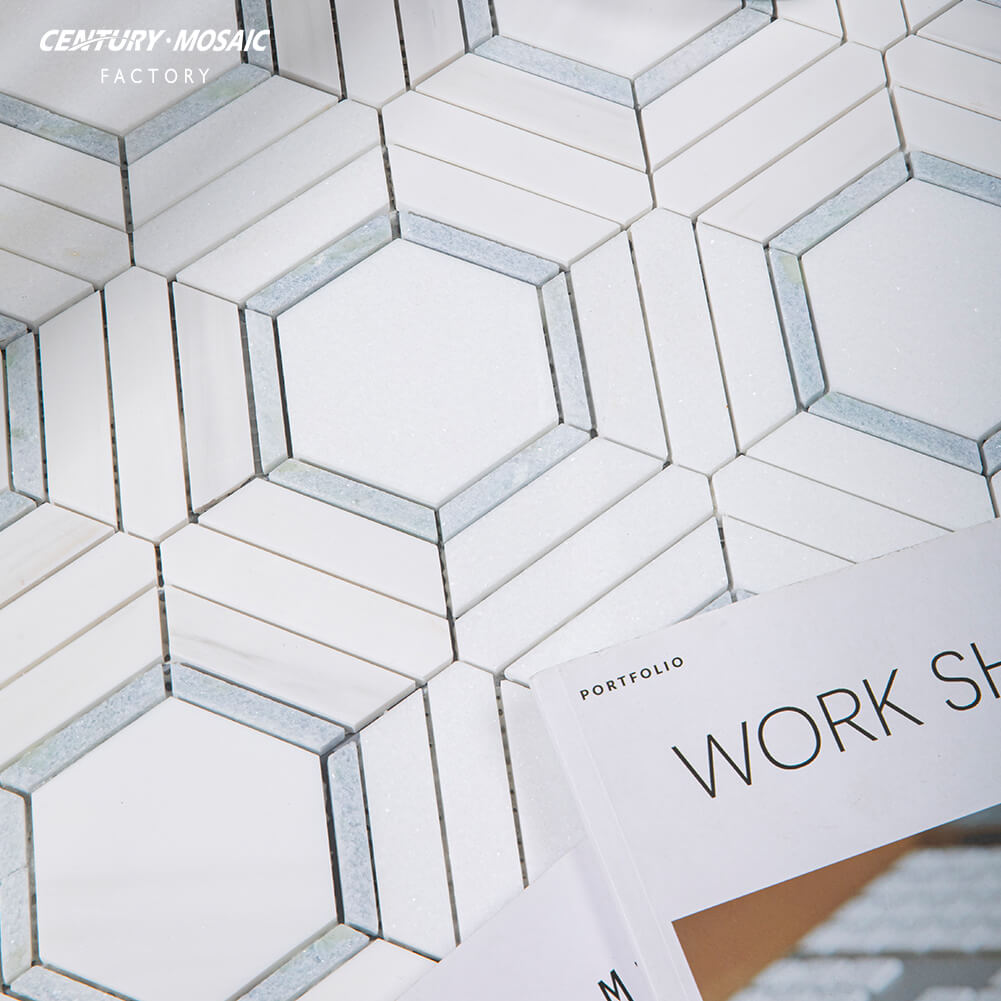 Brass is a really shining point in the tile design world. A little brass makes a big difference in overall design look, combining with natural marble and hexagon elements.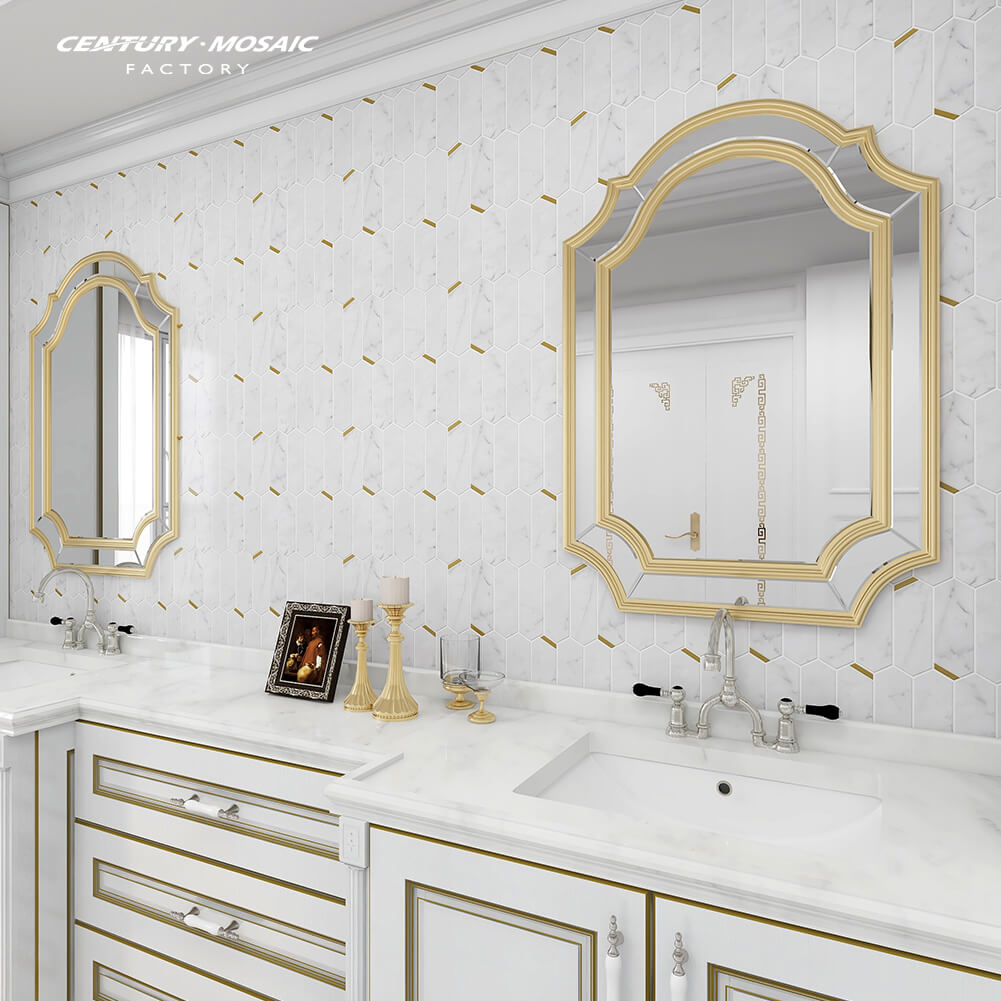 Enjoy the timeless beauty of hexagon mosaic,make a trendy choice for your next project.