Irresistible Charm---Bazzila Marble Mosaic
Recently, Bazzila marble achieves great popularity in the stone market because of its stunning vein and texture, being loved by many people. Especially, these mosaics are visually striking.
Herringbone, as one of classic patterns, can make an elegant look to match your design style. This Bazzila herringbone mosaic combines the timeless beauty of natural marble in a pop pattern to show mesmerizing appeal in interior decor.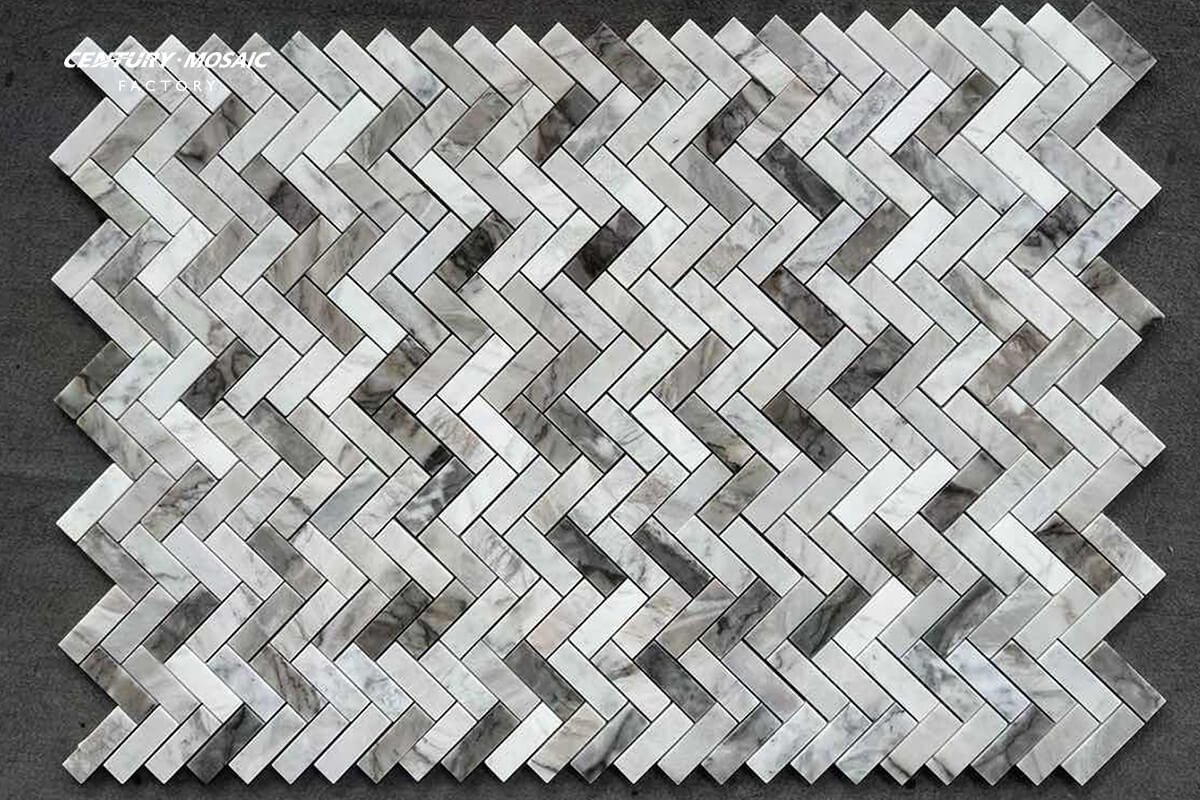 Penny round tile is an excellent option if you want to replace common tile design. These Bazzila mosaics can provide a vintage aesthetic appeal to almost any space.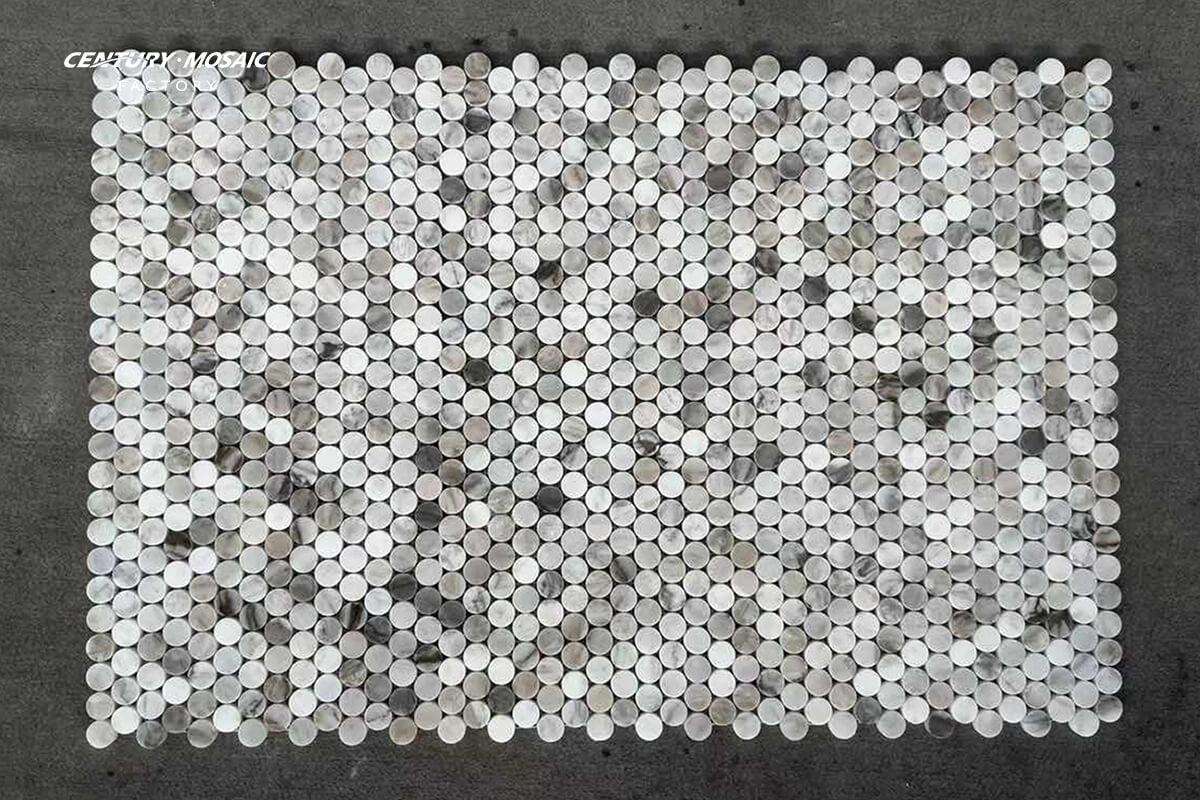 Different arrangements make different looks. With unique colors and details, Bazzila strip mosaic brings a retro touch to space while maintain visual interest for the sake of irregular marbling.
 Basketweave mosaic is also a fantastic choice that never goes wrong when applied in interiors.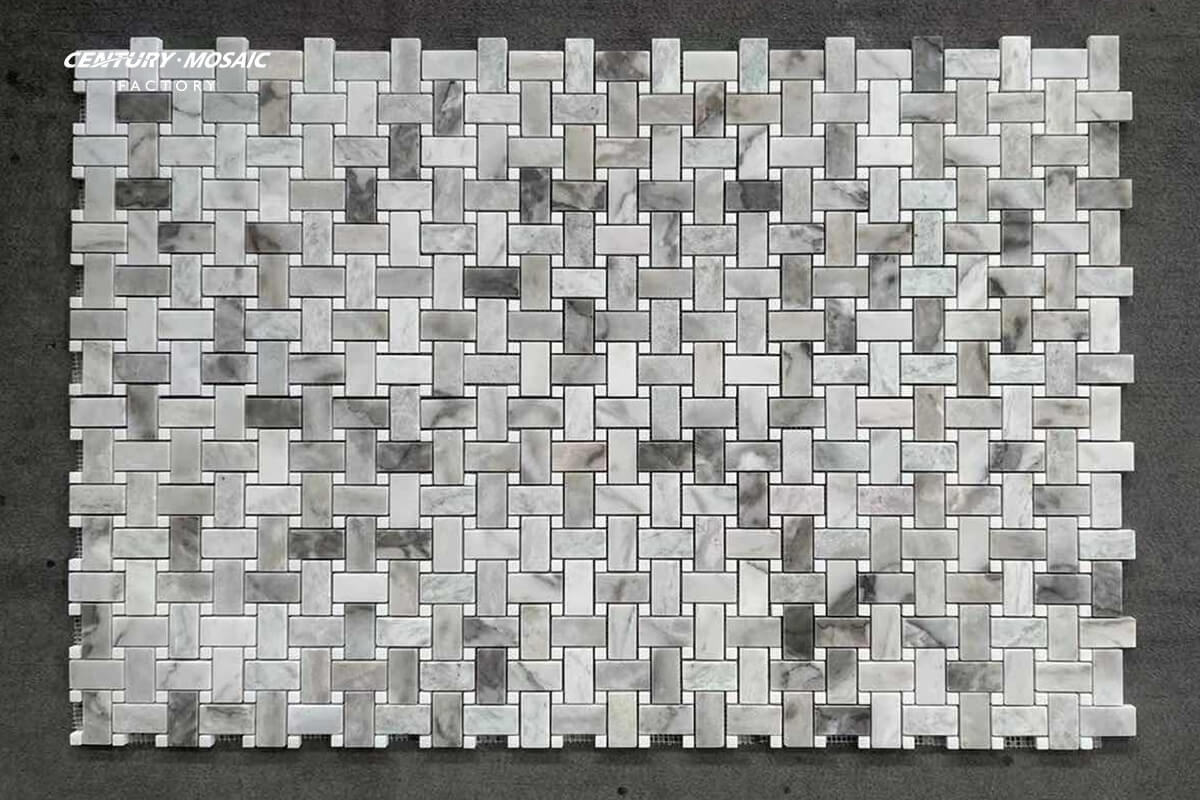 Hexagon mosaic is highly welcome to make a timeless look with extra uniqueness, elevating the look of any space in both commercial and residential applications.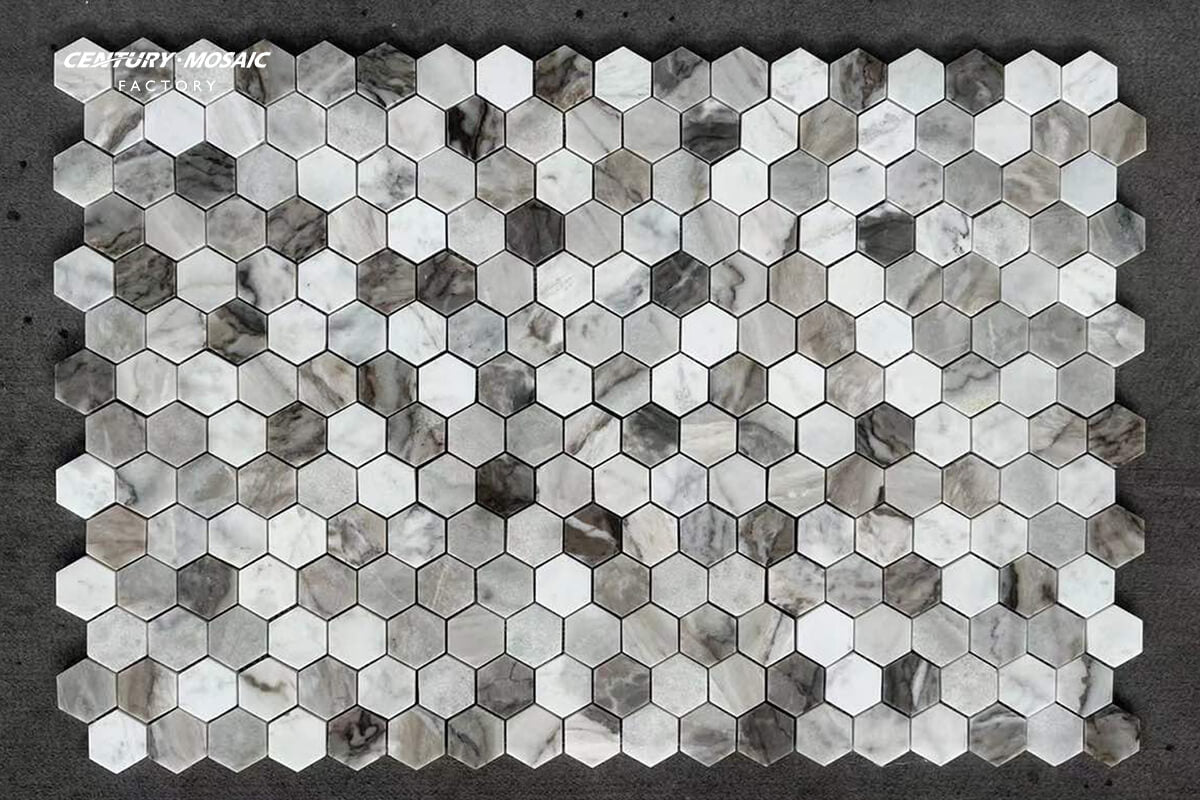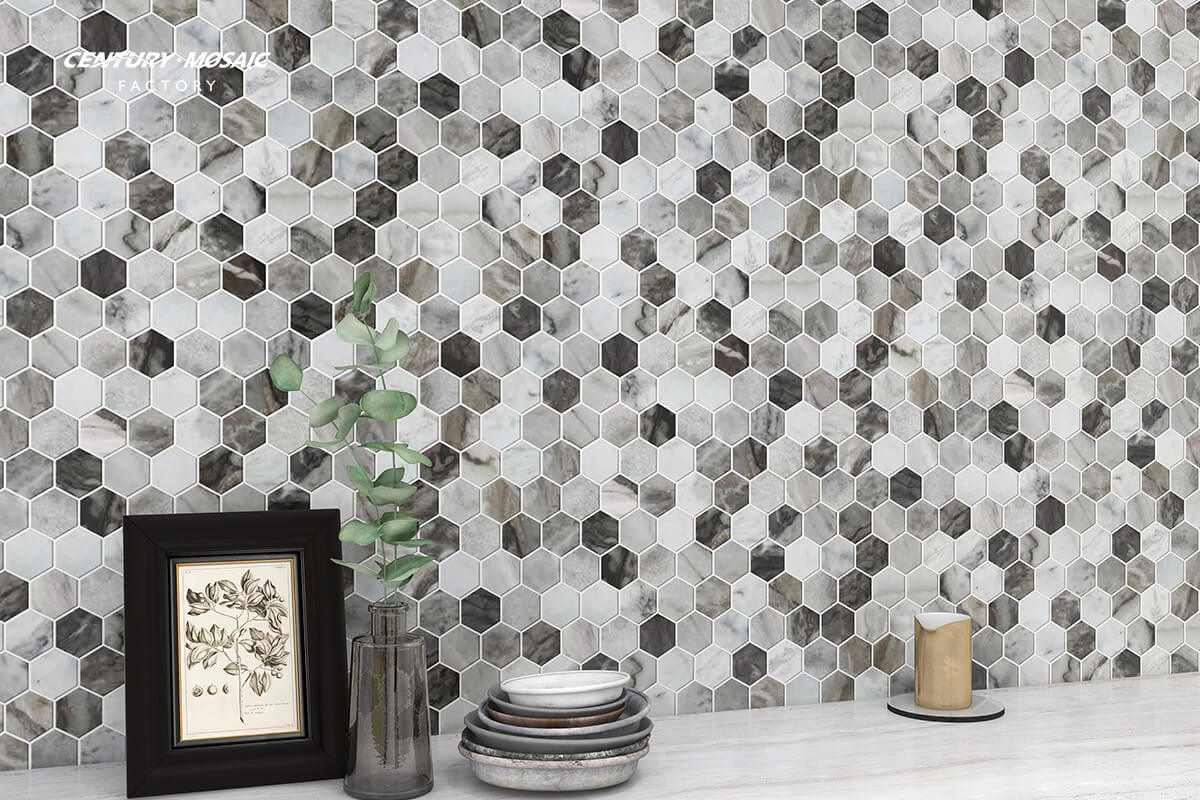 Although brick is a traditional shape, the amazing surface of Bazzila marble makes it an incredible option to bring a stunning appearance of any wall of any room of home.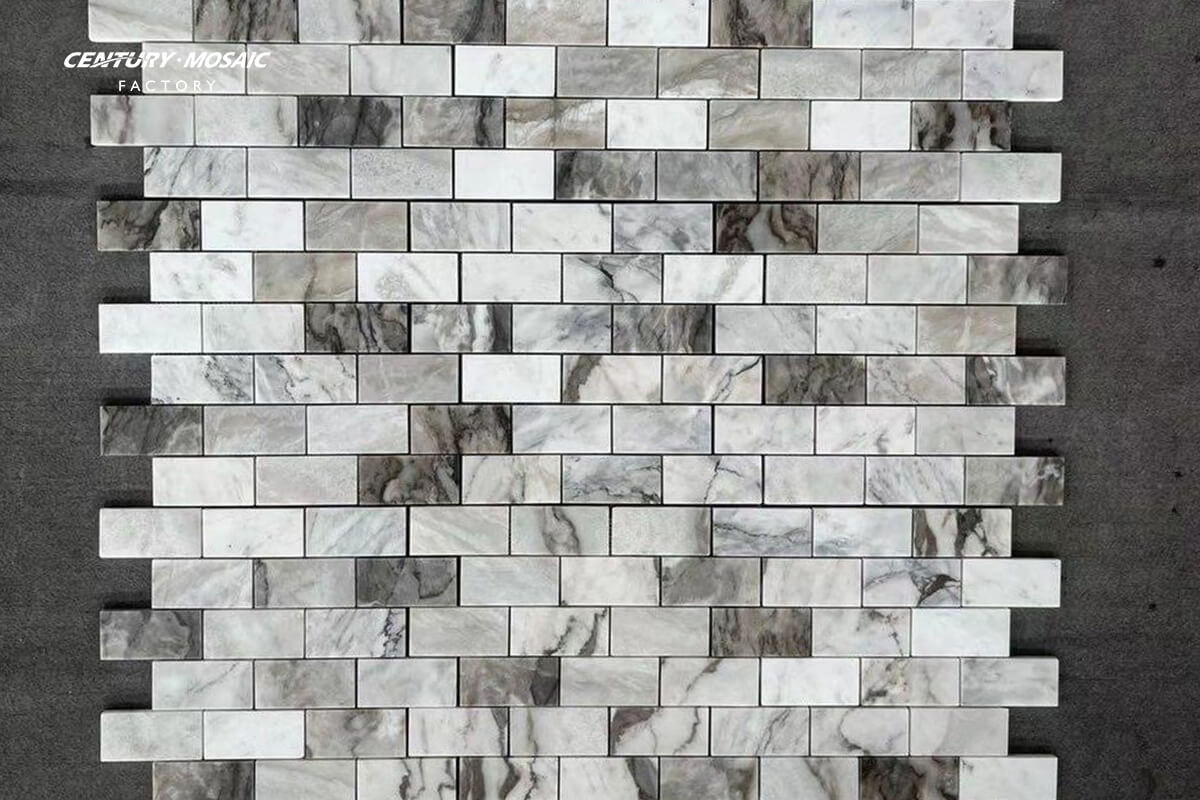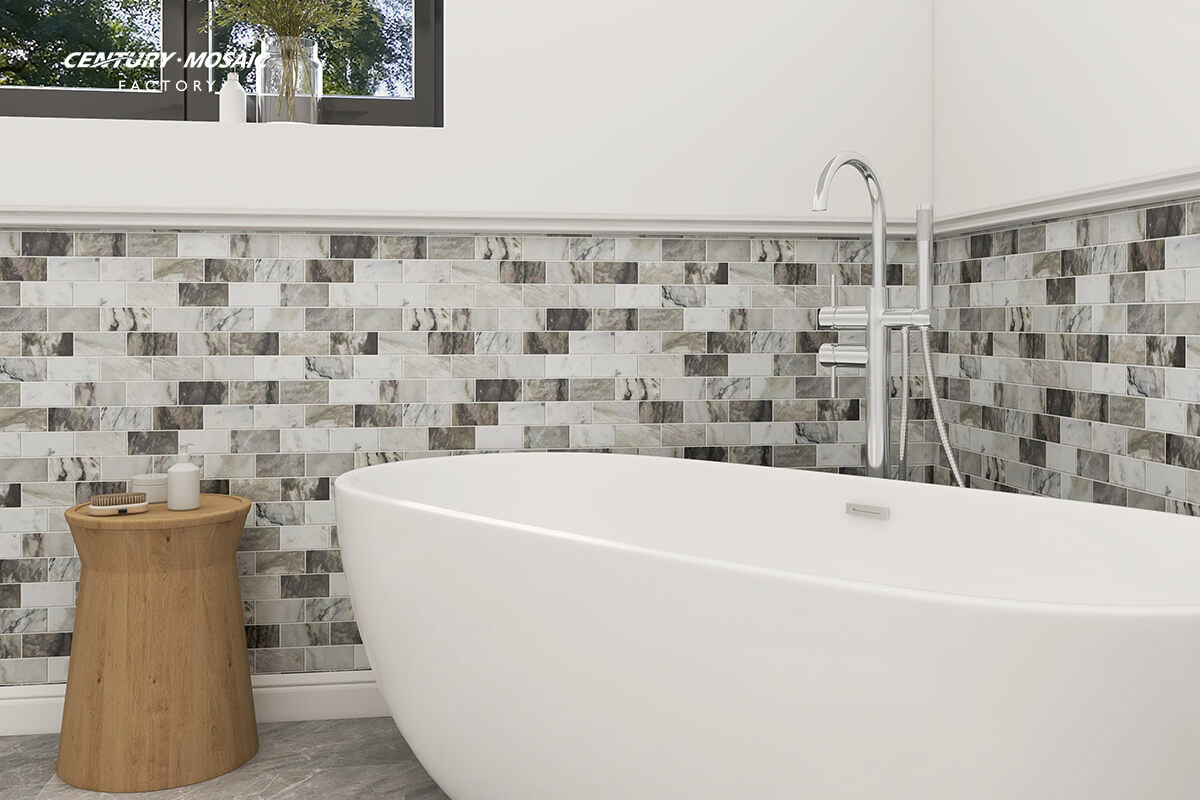 Will you love these unique Bazzila mosaics? Would you like to make some traditional tiles look different? Don't hesitate to check the project of use for Bazzila marble mosaics.