Meet Timeless Marble Floor&Wall Tile 
2023 is the perfect year to add more style and surprise into interior space. These marble tiles below will be an attractive option for creating a timeless place.
Glorious White marble tile on this wall perfectly complements the black fixture and wood-look design niche, creating a glamorous contrast.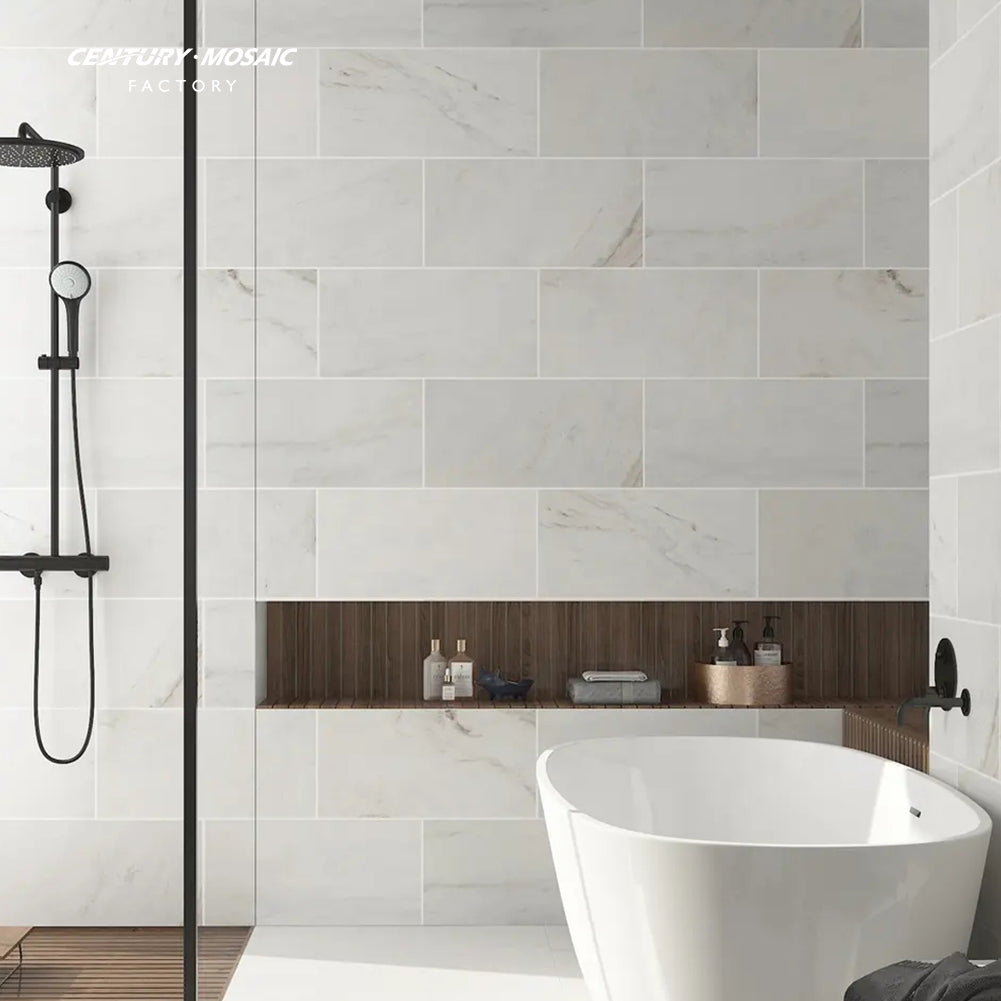 Featured on this floor is Glorious Blue tile that mixes blue and gold veining. Classic neutral color of tile and cabinet offers a sense of dependability and deep temperament.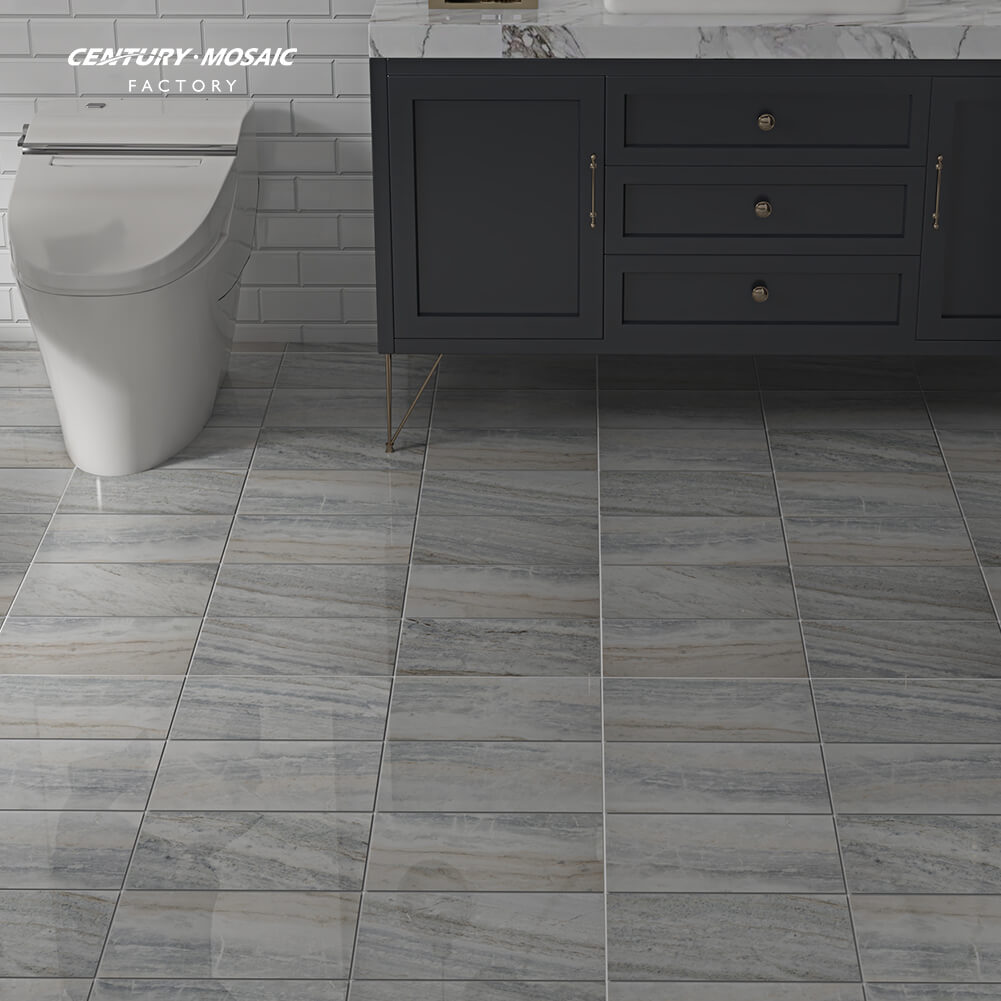 The photos below prove that every room needs a touch of boldness and elegance. White cabinet paired with the Bazzila marble tile with stunning veins, which is elegant and creates striking contrast against the white floor tile.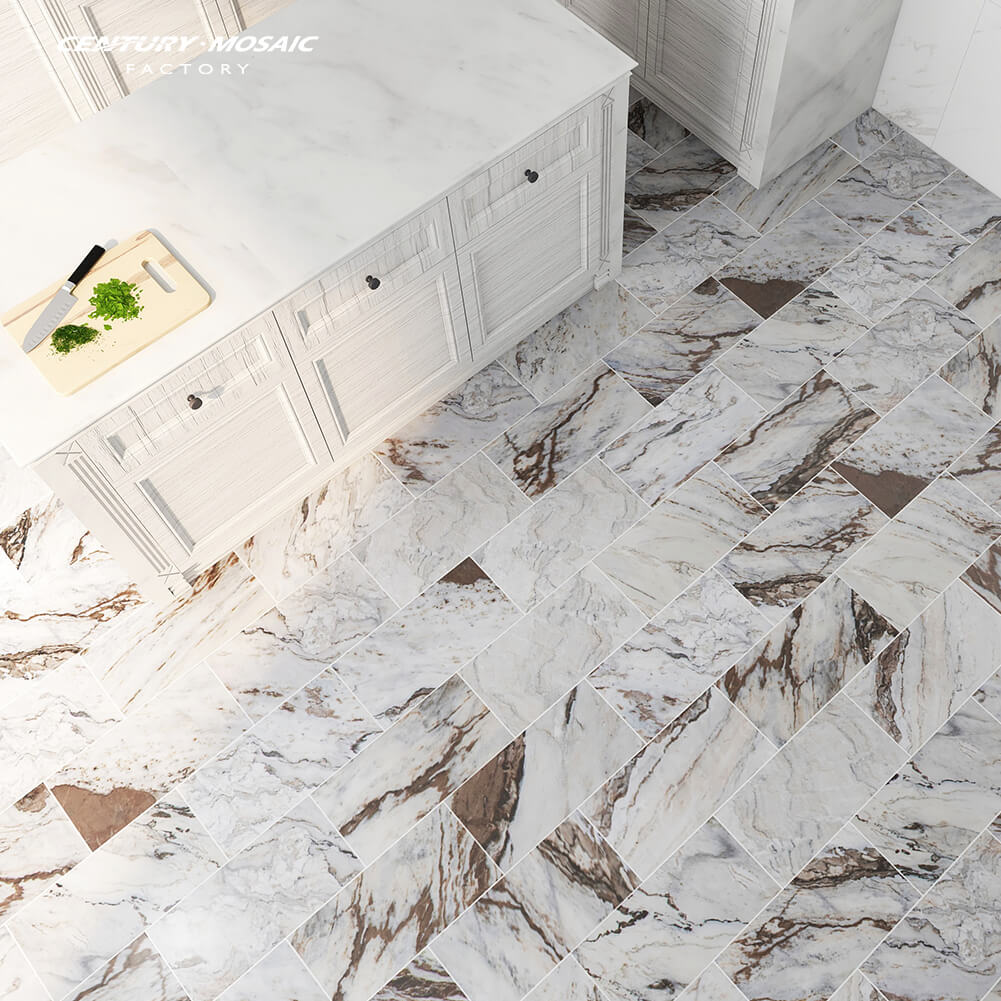 Remember that using color doesn't mean it has to be bright or bold. This soft Mint Green tile  brings a refreshing touch and makes space look quite different, totally a perfect addition to every room.